Mastering Facebook Groups: Building Your Online Community
Diego Rios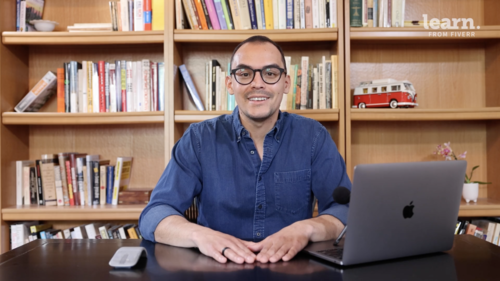 Mastering Facebook Groups: Building Your Online Community
Diego Rios
Class Description
AFTER THIS CLASS YOU'LL BE ABLE TO:
Understand the Importance of Building a Community around your business.
Build a Strategy for your Community.
Create and name your Facebook Group.
Ask the right questions to build your email list.
Build engaging content.
Manage your community like a pro.
Accurately measure the success of your community.
Build a powerful team and outsource work.
Monetize your community.
ABOUT DIEGO'S CLASS:
A Facebook group is one of the leading ways to create brand credibility online, build your email list and network with your audience. However, launching and managing your group successfully can be complex and growing your community requires in-depth knowledge of how to make the platform work to your advantage.
This class will teach you how to create a thriving Facebook group from scratch, attract a high-quality audience, measure the success of your group as you grow, outsource projects to freelancers and how to monetize your online community so that you can make a profit from your efforts.
WHAT YOU WILL LEARN:
How to define who your target market is
How to define goals and KPIs to determine if your community is successful
How to configure and create your Facebook Group
How to build a strategy based on your mission, goals and guiding principles
What type of content helps you to increase engagement with your community
How to use tags and units to help your community find content
How to make new members feel welcomed and start interacting with your community
5 rules to making your community thrive
The different ways you can organically grow your community
How to define clear rules, manage conflict and moderate your community
How to outsource content creation for your group
WHO THIS CLASS IS FOR:
People with personal brands wanting to build an online presence
Businesses wanting to reach an online audience
People with a Facebook group looking to monetize their community
Freelancers wanting to learn how to build online communities
Social media experts wanting to add to their skill set
Entrepreneurs wanting to make a profit from an online network
Brands wanting to build their email lists
Digital nomads looking for work that they can do from anywhere in the world
Marketing managers and reps looking to elevate their existing skills
Content Marketers looking to create targeted content
Anyone wanting to start a career in community management
All levels of experience
ABOUT YOUR INSTRUCTORS:
Facebook community expert who built the largest global online community of 25k+ and runs a successful newsletter with 12k+ subscribers. Diego Rios started a digital marketing agency specializing in real estate, where he helped to sell $10M+ in properties.
Ratings and Reviews
Student Work