Men's Portrait Photography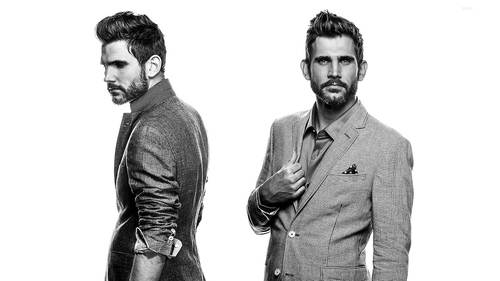 Men's Portrait Photography
Class Description
Learn the art of posing men in Men's Portrait Photography. Jeff Rojas will show you how to direct men so they look natural, masculine, and confident in front of the camera.
In this class you'll learn posing, lighting, shooting, and editing techniques that will compliment all shapes and sizes of men. Jeff will demonstrate your options for lighting men for portraits, fashion, and commercial images.
You'll learn the 10 main reasons men don't feel comfortable having their picture take and how to make them feel at ease in front of the camera – which will lead to better, more natural images. Jeff will teach:
How to help men pick proper attire
Flattering male features
Workflow and retouching
Don't let men's portrait photography intimidate you. Learn the skills you need to get bold, flattering shots of your male subjects every time.
Reviews
I've taken a lot of photography training in the last couple of years. Jeff is outstanding. I didn't realize that this content would have such an impact on me. The lighting sections were the best I've seen and the psychological impact of us men having good photos is a wonderful subject to bring to light. The class is great. Jeff is great. CL is great.
this course was worth every penny. Full of practical information and excellent demonstrations. Jeff needs to quit with the crotch comments though ..it was like ...really AGAIN? why are you so obsessed with saying crotch crotch crotch good God. Apart from THAT (which I think was just silly nerves) I really do recommend this class. Jeff is actually very very good. I admire his work. Thanks Jeff I learned a lot!!