Monetize Your Craft
Vickie Howell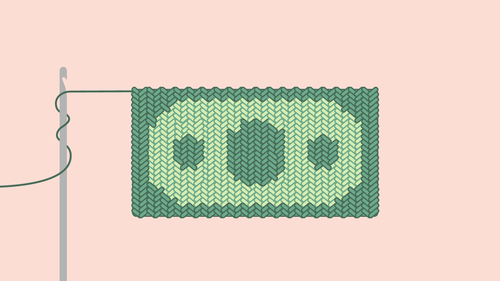 Monetize Your Craft
Vickie Howell
Class Description
If you're a maker, chances are you want to make things – not spend time chasing down opportunities to monetize your art. Let this course do that work for you! Whether you're a knitter, crocheter, artist, designer, sewist, or a master of any other craft, this class will teach how to make money with your hobby.
This class will help you take the drive you put into your making and translate it into earnings. Vickie Howell is an author, designer, TV host, maker, spokesperson, brand ambassador and consultant. In this class, she will teach how to you:
Pitch your ideas to publishers 

Get your creations licensed 

Feel confident when selling, and talking about your craft 

Promote yourself and your craft 
You'll get inspired by first-hand advice from Vickie's guests including editors, web celebs, working artists, company reps, and bloggers.
Whether you're a stay-at-home parent looking to supplement your family's income or a maker already profiting in the creative business of your choice, this course will offer the insight, inspiration, and tactical advice to help you craft the business of your dreams.
Class Materials
Creative Entrepreneur Credit List
Selling Your Wares Resource Guide
Ratings and Reviews
Love, love, love Vickie!! Her class had a lot of informative topics that I know I will use! Thank you Creative live for such an awesome class!! I love seeing what other classes I am interested in taking!!!
Hi, Everyone! I was one of the lucky few today who spent time live in studio with Vickie Howell! Vickie has always been a crafting inspiration to me. Today, she took crafting inspiration to a whole new level, with in depth professional insight into all the facets of making money doing what we love... crafting! She is organized, experience, on point and completely invigorated the entire room to ACTION! Our lunch conversations were lively, immediately following this course, on all the exciting things we felt called to action to begin immediately to develop the crafting career of our dreams. A huge thank you to Vickie Howell and CREATIVELIVE! *Kristen. Studio Knit on YouTube!
This class is amazing!!!! I learned so many new things. The "guests" were amazing and very helpful and give some great insider tips. Thank you Vickie!!!!!
Student Work