Natural Light Basics
Hard vs Soft Light
Scott Robert Lim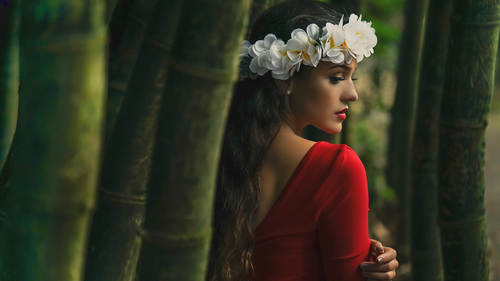 Natural Light Basics
Scott Robert Lim
Lesson Info
3. Hard vs Soft Light
Lesson Info
Hard vs Soft Light
What is hard light, and how is it created? When I say, "Oh, that's hard light." What does that mean? Anybody? Anybody know what hard light is? Okay, it's very easy. Hard light creates hard shadows, sharp shadows, sharp shadow lines, okay. Now I want you to look in here. What kind of shadows do you see in here? Do you see hard shadows? No, so we're in a soft light situation. But hard light is when you're getting, see the shadows that she created? See how sharp that is? She's in a hard light situation. Now what creates hard light is a small light source. And so in this picture, what is the light source? The sun, right. And so as you look up into the sky, the sun is real small, right? And so that's why it's gonna create hard light, okay. And so if you wanna create, now if you're in a situation like a window or wherever, so if you wanna create harder light, then you just move your subject away from the light source, because the farther away the light source, the smaller it gets. The harder...
the light. And so let's go quickly to soft light, and then I'll show you a real quick example of how this works. Soft light is what? When you look for soft, or no shadows at all, which is in the lighting situation that we have right now, right. So we're in a soft light situation, and usually this is the best situation for creating, taking portraits is using soft light. Okay, large light source, and if you want to create a large light source, you move the subject closer to the light source. So you, believe it or not, this is what I actually see the most when subjects are using light. They don't get their subject close enough to the light source. And it doesn't look as pleasant. So even there's a big difference from, let's say, me standing here versus me standing right next to the window. So if I'm using window light, I'm gonna try to get that subject as close as possible to that light source. Okay, now, let me do a very quick example of this with a video light and show you really how it works. So if we can look over here, and I use this video light, if I put the video light far away from my subject, you can see that the shadow is more pronounced. But as I move this light closer, doesn't that shadow diffuse? Right, so you can see right off the bat, just by moving. Now we're in a very bright situation here, so this video light is not very strong. If this video light was stronger, that shadow would be razor sharp. So if you want, you know, softer shadows on your subject, then you're gonna get that light closer or use bigger light. Okay, so if you're looking, "It just doesn't look right." Usually it's because the light's not big enough. It doesn't present those softer shadows.
Class Description
Join award-winning photography Scott Robert Lim as he breaks down lighting basics and how to find great light and solve problems when in difficult lighting situations. He'll cover how to work through extremely bright light by using your environment and the available resources only. He'll also discuss how to use reflectors and diffusers to control the light and how to keep your set up really light with minimal gear and still get amazing images.
Ratings and Reviews
Student Work
Related Classes
Reviews
Scott is a passionate and engaging instructor. He's hilarious. I like a side of humor when I'm in a class. I have a preference for shooting in natural light, so I'm glad that I took this course. I learned more effective tips than what I had been doing. I know I'll be re-watching this course in the near future.
Great course!!! I learn a lot about natural light, im very good with natural light but I can't wait to get out of my studio and start shot again with natural light! Thank You Scott!!!
Excellent Lesson from Scott. Easy to understand. One of the best CL Lessons I have ever watched. Good job