Menu Overview
John Greengo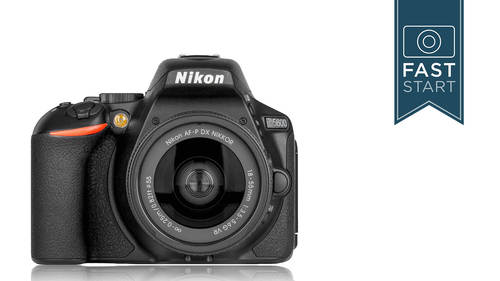 Menu Overview
John Greengo
Lesson Info
13. Menu Overview
Lesson Info
Menu Overview
We have manual modes and we have automatic modes on this camera, and if you are in the auto modes, you will not have access to all the features in the menu system, so definitely for today's class you wanna have it more in the manual modes, but in the future, if you do have the camera in the auto modes, and you are diving through the menu system, and something is grayed out, and you're not able to click on it, that might be one of the reasons. It possibly could be another reason that you're have one setting conflicting with something else, but that's a good chance that that might be the problem. So, on the back of the camera, you're gonna press the menu button, and there are gonna be multiple tabs back there where all the items in the menu system are organized. And Nikon, I'll have to be fair and say they've done a pretty good job at organizing where a lot of their items have been. Now the menu system can get a little large and cumbersome with some cameras, and so I wanna give you a set...
tings map. And so this is all the items and so all those little dots are items that we need to go in, turn on, turn off, adjust in some way or another. And so as you dive into these tabs, there's going to be a number of submenus, and so most of our critical shooting information will be in the shooting menu, but there's a lot of little tweaks to the camera that we can make to get it to act the way we want to in the custom menu. The setup menu has a lot of items that we're gonna set the first time out, and then we may never need to come back to again. There's a few exceptions, the format card option is in the setup menu, but there's a lot of things that are just gonna be one-time tweaks in there. The one tab that we won't be spending much time on is the retouch menu. That's where you would play back an image, and then you would add filter effects to it at that point. The My Menu allows you to go out and find all the other features that you like and collect them all and put them in one spot. And so we're gonna be going through all of this, but I just wanted to give you a layout of how big and comprehensive the menu is to begin with. One thing about Nikon menus that are a little bit unique is that they have very long menus that you have to scroll up or down in order to see the entire list. And so as you just kind of move the different page options, you may not see what you are looking for, and that's because it's below the scroll and kind of the old newspaper days, it's below the fold. You gotta scroll down to see the rest of it. And if you need to enter, you'll go to the right. And if you need to back out, you'll go to the left. And be aware that the little question button down there on the bottom is gonna give you a little bit more information on specific settings if you're not really sure what it's doing. And then of course you can use the touch screen on it as well. And so let me give you a little quick demo on that. So let me just get my camera set up. And so we can get into the menu right here. And so you can click on the left, a different tab if you want. And then you can just simply scroll up and down and find the item that you want and you can click on that. You can hit the return up here on the top right to go back to the main menu, come on, there we go. And so you can turn on, turn off different things. Looks like when you select it, it automatically goes back, but if you just wanna go back, you just click it here on. Normally, you go to right to go into something, go to left to go out of it. Go up and down, and then over on the left you can quickly move up and down all the tabs so you won't have to go through each individual one all the time. So what we're gonna do is we're gonna go up here to the blue playback tab, and we're gonna start at the top, but we're gonna do this in the Keynote, so I can give you extra information.
Class Materials
Nikon D5600 Recommended Settings
Ratings and Reviews
I received my D5600 as a Christmas gift, and while I picked up a few things on my own, this class was wonderful. I learned more than I would have picked up just by reading a book about the camera. Thank you, John!
John is a fabulous teacher. So clear and easy to follow. I will take many of his classes as I learn photography! Thanks John!
Really great review as there was some features of my d5600 I wasn't too sure about. It's probably one of the best instructors I have come across as he's explains things in simple terms that I am able to understand.
Student Work