No-Nonsense Publicity
Andreea Ayers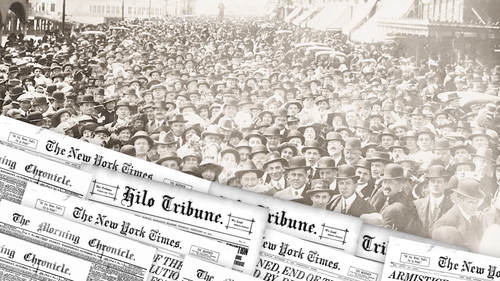 No-Nonsense Publicity
Andreea Ayers
Class Description
When you're running a small business, there's a good chance you're your business's only publicist. Join entrepreneur Andreea Ayers for a three-day course that will teach you how to handle your publicity like a pro.
Andreea will guide you through her easy-to-implement seven step process for successfully presenting your company to the world — without spending thousands of dollars or hiring a publicist. You'll define and craft the story of your brand, so you're able to share it with the media. You'll learn how to build press connections and reach out to bloggers and editors. Andreea will cover PR tactics that can be applied to both product- and service-oriented businesses. You'll explore pitching, writing strong subject lines, running product giveaways with bloggers, and getting your products into the hands of celebrities. You'll also build strategies for positioning yourself as an industry expert.
By the end of this course, you'll have the skills and confidence to generate dynamic, engaging publicity for your company, and to turn that publicity into sales.
Class Materials
Email Pitches That Work.pdf
Andreea Ayer Keynote Day 1.pdf
Andreea Ayer Keynote Day 2.pdf
Andreea Ayer Keynote Day 3.pdf
Ratings and Reviews
I think you'll enjoy and be inspired by Andreea and all of the wonderful information in this course and find it useful for publicity and for other areas of your business like sales and marketing. I think its valuable even if you intend to hire a publicist, because you'll really be able to understand and enhance the work they do for you and/or be better able to choose the right publicist, Having worked with several, I know I feel much more comfortable with my next choice or with what publicity I need to do now on my own. you have to do your own, then you'll find wonderful ideas and implementation strategies. What I appreciate most of all is Andreea's thoughtful, respectful, and compassionate approach to not just publicity but to communication and business in general. Thank you, Andreea Ayers and Creative Live.
I have only half way completed the course but felt it was worth reviewing already. It really is a no-nonsense course. Andreea has a gift of sharing everything with her clients in a very simple and direct way. Much of my experience with publicity has been similar to hers and I have reached similar conclusions all which have helped me move forward. I highly recommend that anyone interested in getting their products on the shelf or in a magazine to buy this course. Note...this is not a short 20 minute course but a series of 40 courses broken down in a time frame that is easy to digest. Thank you Andreea ...you are the Guru of marketing for the small business owner that has a product and or service. Larry Chipkin TickleMe Plant Company Inc. http://www.ticklemeplant.com
I have not watched the course in full just yet...but, in this description, it's wrong to tell entrepreneurs to do it themselves especially if it's not their strength. Great PR pros exist because that is what they are trained to do. Before retaining an experienced PR pro, do the research, get testimonials, make sure they fully understand your business and industry and hire the best you can. Entrepreneurs should not be spending time on getting media coverage..they should be focused on their products and services and leave that to those who have spent years doing it.
Student Work