One Light Wonder
Clay Patrick McBride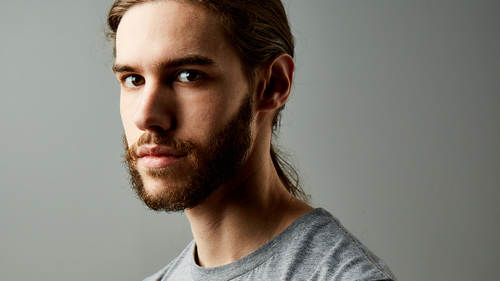 One Light Wonder
Clay Patrick McBride
Class Description
We only have one sun, so why should we need more than one light? In this course, celebrity portrait photographer Clay Patrick McBride will dive into lighting with intention. Through a variety of live shoots, he'll demonstrate how to incorporate lighting diagrams into your workflow so you can create setups that you can use again and again.
He'll cover:
How to control your light
Creating hard or soft light
The importance of documenting your setups
Sculpting with Light
Removing and creating shadows with intention
By the end of this class, you will be able to create incredible images with confidence and the use of only one light.
Class Materials
One Light Wonder Lighting Diagrams
Ratings and Reviews
WOW! I was getting ready to go to bed, when I saw this class last night as I was perusing the classes available. Got the notification that it was playing, so I thought I'd check it out for a minute or two. Well, once I turned it on, I couldn't turn it off! As someone who has shot musicians on stage since I was 16, I've recently been interested in shooting portraits of them, so Clay instantly intrigued me! The more I watched, the more I couldn't shut it off, and I stayed up til 5:30 in the morning to finish the course (financial issues, so I can't afford the class right now) This class is amazing! I love Clay's teaching style, his willingness to step outside the box and play by his own rules, and his lighting is awesome! As soon as it is possible, I WILL be purchasing this class! Loved it! Thanks again CreativeLive for introducing me to yet another outstanding photographer to learn from!
I absolutely loved this. Great instruction, great content and very inspiring demonstrations. I'd highly recommend this course
Awesome intro to lighting. I love Clay's teaching style and his personality infused presentation was a pleasure. I highly recommend this course.
Student Work