Goals & Expectations
Vanessa Joy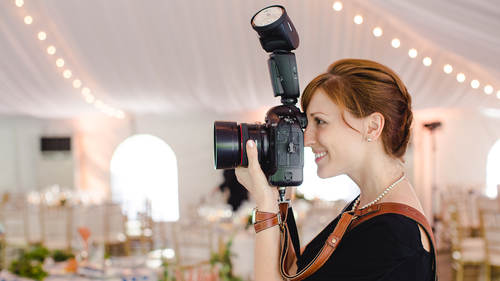 Goals & Expectations
Vanessa Joy
Lesson Info
3. Goals & Expectations
Lesson Info
Goals & Expectations
so remember, no stress, no expectations. And you don't have to wait until you have perfect circumstances. Either You don't have to wait until you know your house is super clean to do this, just there, all of your crap into the corner like I did and shoot in the opposite corner. All right, so all you really need this is one little spot and a little bit of light. Now, my goals. Because while I'm trying to set my expectations a little bit lower, I do have some goals. I want to get a nice, close up shot of each of my kids that just like a nice head and shoulders type shot. And I want to get a couple of them together, hopefully interacting and playing with the same thing. Now, if you know anything about two and five year olds, you know that they don't really share very well. And actually, two year olds don't really have the capacity. It even play together like work together a lot of times something. So we will see how that goes. Who I'm a little nervous. Ethical be, I think Kobe. Oh, guys, ...
I'm excited to have something. Just a print and give to my kids because, you know, they asked me to take pictures all the time of them, you know? But it's something about having that tangible memory that means so much more in my daughters or my hang up pictures that I have of her. And I know in the long run those printed photos. That's when that's what's gonna be that last, You know, my kids and my grandkids, you know, their kids, they're not going to go searching through my phone for pictures. They might go search through my social media, which I don't pose a lot of them there. But what will they have? They'll discover an old box of photos. They'll remember the photos that are hung up on the wall. And I think because everything is so digitally oriented right now, which is good, and, you know we want to share it on social media and I'm gonna show you how easy that is to. But we need to remember the print because without print, we're losing not only just an art form, but we're really more than likely going to lose the actual image itself so and you don't have to overthink it either. You know, we're gonna take some pictures. I'm gonna print at least one or two of them. Maybe three done with captured the moment.
Ratings and Reviews
Vanessa Joy is terrific communicator, and this short video is fun and informative. I would love to see more detailed courses from her (and her husband on video).
Loved this class! Thank you so much. Excited to get a printer so I can take, edit, and print pics of my kiddos!!
Simple but practical. Good tips.
Student Work