Robert Lang Studios Mixing Class
Casey Bates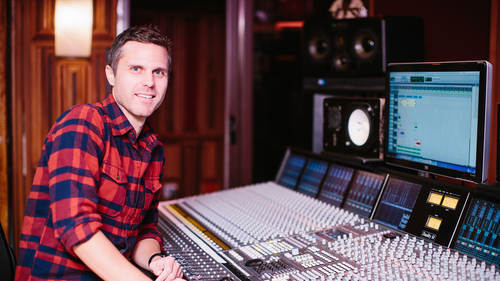 Robert Lang Studios Mixing Class
Casey Bates
Class Description
In this class, producer Casey Bates (Portugal. The Man, Gatsby's American Dream, Foxy Shazam) walks through his mixing process using a recent session he engineered at the Robert Lang Studio with the band, Money Pit. 
Robert Lang Studios is one of the Northwest's most iconic recording studios, world-renowned for recording bands like the Foo Fighters, Nirvana, Soundgarden, Dave Matthews and Deathcab for Cutie. 
The studio's unique stone and marble live room (built into the side of a mountain) along with the very best of analog and digital gear has attracted producers, engineers, and artists from all the world. 
In Studio B (The Duality Room), Casey explains, in detail, his approach to mixing drums, guitars and vocals while revealing his choices for use of compression, eq, reverb and effects. Robert Lang Studios Mixing Class with Casey Bates will give you an inside look how to mix music and set up your workflow. 
Class Materials
Audio Tracks from 'I Want My Money Back' by The Money Pit
Ratings and Reviews
Regardless if you've listened to the music Casey has personally worked on or not, you'll find a lot of great information on his methods for mixing. It is such a great idea that this class comes with the files that Casey is actually work with so you can work side by side. This class includes best practices in organizing mixes, using busses, and what I consider the most important take away: listening to the MIX and not necessary just a single track over and over again. My requests: attendees had better formed questions to ask and to do another class -- I would love to hear some of the techniques and mixing that went into Church Mouth by Portugal. The Man.
It was straight forward and helped show everyone it doesn't take fancy plugins or shiny toys to make great records. Even his vocal chain is mid tier but he yields excellent results with years of knowledge on his side. Casey you should come back to do a song off Emarosa's 131 album. There has to be some cool tricks there.
Student Work