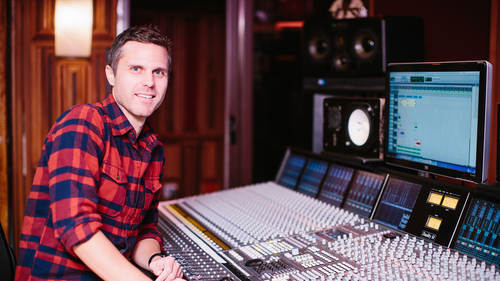 Robert Lang Studios Mixing Class
Class Description
In this class, producer Casey Bates (Portugal. The Man, Gatsby's American Dream, Foxy Shazam) walks through his mixing process using a recent session he engineered at the Robert Lang Studio with the band, Money Pit. 
Robert Lang Studios is one of the Northwest's most iconic recording studios, world renowned for recording bands like the Foo Fighters, Nirvana, Soundgarden, Dave Matthews and Deathcab for Cutie. 
The studio's unique stone and marble live room (built into the side of a mountain) along with the very best of analog and digital gear has attracted producers, engineers, and artists from all the world. 
In Studio B (The Duality Room), Casey explains, in detail, his approach to mixing drums, guitars and vocals while revealing his choices for use of compression, eq, reverb and effects. Robert Lang Studios Mixing Class with Casey Bates will give you an inside look how to mix music and set up your workflow.