Small Changes, Big Results
Roberto Valenzuela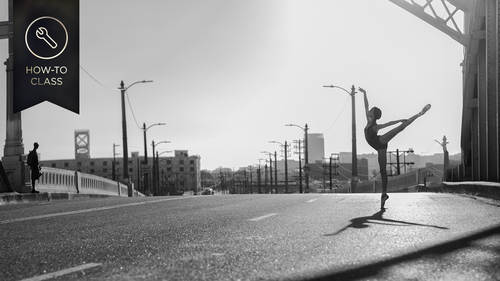 Small Changes, Big Results
Roberto Valenzuela
Class Description
You can make a big impact on your final images by making a few small changes while shooting. Learn how it is done in, Small Changes, Big Results with Roberto Valenzuela.

In this class, you'll learn tricks and techniques for getting an incredible image without relying on extensive retouching. You'll get to watch Roberto at work as he discusses what he looks for in-camera and the eye he brings to lighting, posing, and framing. He'll demonstrate how minor adjustments to each of these elements can really make an image pop.

Get better at getting it right the first time in, Small Changes, Big Results with Roberto Valenzuela.  

Ratings and Reviews
I can always depend on Roberto Valenzuela to come up with great content. This short lesson really got to the essence of making those small adjustments in posing and lighting that refine your photo. He shows what bringing creativity and not settling for the usual can make on your photography. I just watched Robert Scott Lim in Real World Lighting: Advanced Techniques and he was saying something similar and showing how making small changes to refine the shadows in your photo can take your photo from ordinary to world class. Roberto is one of favorite photographers and he always get to the point and I don't get the feeling he is saying things just to fill up time, brag about himself, or mainly to sell you on buying his gear or whatever. He is true generous teacher.
It is a short but nice course full of tips to improve my photography. Very basic info but valuable for sure
Nice short course on not overthinking and keeping things simple.
Student Work