Sony A6500 Fast Start
John Greengo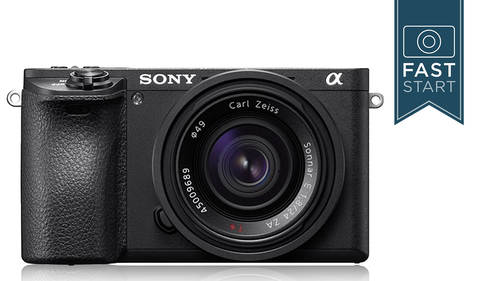 Sony A6500 Fast Start
John Greengo
Class Description
We know what it's like to dive right into taking pictures with your new camera. But reading dense technical manuals can be time-consuming and frustrating. Get the most out of your new Sony A6500 with this complete step-by-step walkthrough of the camera's features. 
Join expert photographer John Greengo for a fast-track introduction, and unlock your camera's full potential. In this fast start class, you'll learn:
How to set and work with the advanced video capabilities
How to maximize the autofocus system
How to set and customize the menu 
John is a CreativeLive veteran instructor and an experienced photographer. He has extensive experience teaching the technical minutiae that makes any camera an effective tool: aperture, ISO, the Rule of Thirds, and the kinds of lenses you'll need to suit your camera body. This fast start includes a complete breakdown of your camera's exposure, focus, metering, video and more. John will also explain how to customize the Sony A6500 settings to work for your style of photography.
Class Materials
SonyA6500 Recommended Settings
Ratings and Reviews
GREAT CLASS. I HAVE JUST ENTERED THE 'MANUAL' CAMERA MODE AND ACQUIRED THE SONY A6500...THIS CLASS TOTALLY HELPED WITH THE CAMERA BASICS. I WILL DEFINITELY TAKE MORE. JOHN GREENGO IS FABULOUS. CLEAR AND EASY TO FOLLOW.
I've owned the A6000 since it came out and still learned a TON from John's A6500 class. I will definitely be getting his original A6000 class. I'm SO glad he's doing Sony cameras now. Thanks John G. - You are a truly great teacher!
I bought the a6000 course a while back and when I upgraded to the a6500 this was a no-brainer. I love how comprehensive the coverage is and it was a great refresher on previous features. If you're a newbie to the Sony a6500 this is a must!
Student Work