Studio Lighting - The Power of Control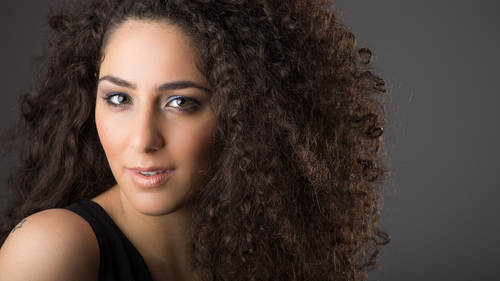 Studio Lighting - The Power of Control
Class Description
Get ready to learn how the lighting secrets every sought-after photographer needs to know. Join creativeLIVE for an in-depth immersion into understanding and controlling in-studio light.
Taught by award-winning photographer Tony Corbell, you'll explore how to work with a wide variety of lighting tools. Tony will explain how a photograph's look and feel are influenced by the size, shape, and placement of its light source. You'll learn about correct light metering techniques and the role logic and physics play in metering and working with light. Tony will cover basic, subtle lighting adjustments that transform photos. You'll have a front-row seat as Tony applies his one-of-a-kind lighting techniques live in-studio as he shoots both portraits and still-life photos.
By the end of this course, you'll have a new and improved skill set for working with light and achieving jaw-dropping results.
Reviews
Watching this Course from Ireland live, and at my leisure having purchased the course, I cannot praise Tony Corbell enough. I felt I was right there in the Classroom with him and gained so, so much from stunning course. He really does explain the techniques he uses so well and is one of the greatest Educators that I have seen in photography. Worth every Euro ( Dollar ) !.. Thank you Creative Live and Keep up the good work ! Andy Jay www.ajphotography.ie Cork Ireland.
I learned a lot from Tony´s class. Very experienced, talented, smart tips and funny comments. Generous on sharing his knowledge. I am passionate about learning portraiture since about a year or two, had bought a couple of flashlights, stands, modifiers and now the most difficult part, to have my wife and kids be patient and let me practice with them. John Cornicello did an excellent job helping with the lights and bringing his own comments too. They both did an excellent match. This is a class I will watch again from time to time. This is the second course I watch from Tony and about the 15th course I watched from Creative.
I had the wonderful privilege of joining Tony Corbell in studio for this course. My husband gave me the opportunity as my Christmas present. It was, without question or cliche, THE best Christmas present I have ever received. I went in to the course at Level 0, knowing nothing about studio lighting, and came out with a wealth of invaluable knowledge. Tony explained everything so well and showed how literally anyone can set up and shoot with studio lighting and get the outcome they want. If you are starting off like I was, with little to no knowledge of studio lighting, wanting to up your game and increase your photography skill, this is the course you should invest in. It has, hands down, changed everything for me.