Studio Lighting 101
Lindsay Adler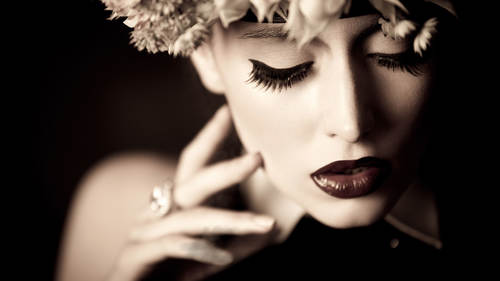 Studio Lighting 101
Lindsay Adler
Get access to this class +2000 more taught by the world's top experts
24/7 access via desktop, mobile, or TV

New classes added every month

Download lessons for offline viewing

Exclusive content for subscribers
Class Description
Short on time? This class is available HERE as a Fast Class, exclusively for Creator Pass subscribers.


AFTER THIS CLASS YOU'LL BE ABLE TO:
Expertly light a portrait using just one light and one modifier
Work with more complex two and three-light set-ups
Create light for portraits, beauty, or drama
Light a group photograph
Learn to troubleshoot the most common lighting questions
Confidently purchase the right lighting equipment for your work
ABOUT LINDSAY'S CLASS:
Intimidated by studio lights? In Studio Lighting 101, fashion photographer Lindsay Adler deciphers the complexities of studio light, breaking it down into simple concepts for beginners. In this class, you'll learn everything from basic lighting terminology to creating multiple light set-ups. Start with the basics like how to adjust your digital camera settings for studio strobes and layer in the details you'll need to light your first photo studio portrait.
Photographers on a budget will learn how to light a portrait using a single light, modifier, and photography light stand. Then, learn to work with two and three light kits to create drama, background separation, and more. You'll see dozens of studio lighting set-ups, from start-to-finish, behind the scenes in this live recorded class. Develop the skills to troubleshoot several common photography studio lighting problems, like lighting large groups and correcting reflections on glasses.
By the end of this class, you'll know how to buy your first studio lighting kit and how to shoot that first in-studio portrait. This class is ideal both for beginning photographers that don't understand much beyond the exposure triangle and experienced natural light photographers ready to try a studio setting.
WHO THIS CLASS IS FOR:
Beginners with a grasp of the exposure triangle
Intermediate and advanced natural light photographers new to studio lighting
ABOUT YOUR INSTRUCTOR:
Fashion photographer Lindsay Adler is one of the most well-known in her field, noted for her style, posing and mastery of the studio lighting system. Along with working as a photographer, she's also a respected educator, a Canon Explorer of Light, and author of three instructional photography books. Her work has appeared in publications such as Marie Claire, Elle, InStyle, Noise, Essence, Zink Magazine, Rangefinder, Professional Photographer and dozens more. Lindsay is a sought after speaker for her experience and straightforward, easy-to-follow teaching style.
Reviews
If you're on the fence about this class I can easily answer your concerns. BUY IT. Lindsay provides top notch professional education while keeping things interesting. Her words are precise and direct. I actually felt GOOD just watching and learning. I mean, like someone surprised me with a cupcake kinda GOOD. After the class I could immediately see improvements in my photography. The best part is that I learned enough to see the wrong in my setups. Knowing what's wrong is just as important as knowing what's right. She is funny, easy going, energetic and filled with knowledge. I would also highly recommend her Posing 101 class as a must have addition to this course. I feel like I have learned more than I could possibly use. I will be going through this course over and over again just to make sure it all sinks in. There's THAT MUCH she offers that you will always learn more with each time you watch. I hope this helps someone make the decision to up their game. That is exactly what it did for me.
Hi, I am Beatrice from Italy. I think this class is superb. I finally understood what are the guide lines to follow, I tried for years but never found such a good explanation. Lindsay is a wonderful teacher, she explains in a simple way, she shares a lot of knowledge and she shows in practice what are the results of every single choice. Thank you so much, it was really amazing and super interesting!!!!
I have been shooting families and pets in my living room space for two years now and I thought I was doing a good job but certain skills had eluded me, like lighting a white background to perfection and shooting people with glasses without the reflections in my shots. Then I watched this course and had so many 'aha' moments that I HAD to buy it; not just for Lindsay's teaching style (which is pretty awesome( but also for all the lighting diagrams that I can refer to whenever I feel like 'stepping my lighting up to the next level'. Lindsay shows you what you can do with minimal gear, so you can get started right away; no need for expensive triggers (I have a set that just fires when I press the shutter), and no need for expensive branded modifiers (she shows you what you can do with one umbrella). Lindsay is so enthusiastic, it is obvious that she loves light, and it is hard not to get 'fired up' to try all of her lighting setups. Brilliant course once again!