The Art of Confidence
Jermaine Horton, Kenna Klosterman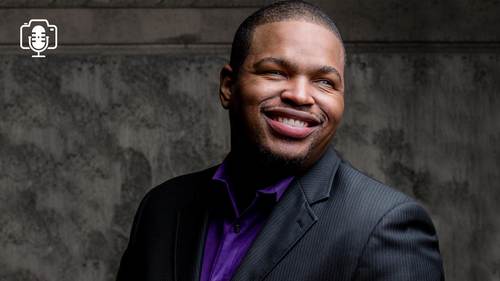 The Art of Confidence
Jermaine Horton, Kenna Klosterman
Class Description
WE ARE PHOTOGRAPHERS PODCAST:
Our weekly audio podcast We Are Photographers brings you true stories from behind the lens and behind the lives of your favorite photographers, filmmakers, and creative industry game-changers. From their struggles to their wins, host Kenna Klosterman discovers the real human stories about why they do what they do.
Listen to this and other audio episodes on our audio Podcast page.
ABOUT THIS EPISODE:
In this episode, Jermaine explains the origins and powerful mission of The Art of Confidence Project, as well as the impact it's made on the lives of the youth he's photographed and their communities. Learn how Jermaine built a business with loyal clients who rally behind his #YourFavoritePhotographer brand and mastered his craft to now partner with major brands. Be inspired by his relentless go-getter attitude, vulnerability, and determination to lift up everyone around him.
ABOUT JERMAINE:
Jermaine Horton is a wedding and portrait photographer, a Sony Artisan of Imagery, and a Westcott Top Pro ambassador. He enjoys a borderline unhealthy love of the Chicago Bears and creating dynamic images via Off-Camera Flash and natural light. Jermaine is the President and Founder of The Art Of Confidence Project, which empowers and restores the confidence of our youth and was featured on The Grio, CNN, BET, CBS, ABC, NBC, People & more. He's an ambassador for Stella Pro Lighting, Fundy Design, and SLR Lounge.
Ratings and Reviews
The most inspiring photographer I have ever seen. Compassionate, smart, artistic and a great marketer. Highly recommend.
Student Work