Troubleshooting Adobe Photoshop
Common Troubleshooting Issues Part 2
Ben Willmore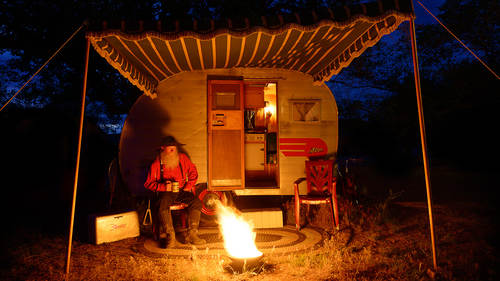 Troubleshooting Adobe Photoshop
Ben Willmore
Get access to this class +2000 more taught by the world's top experts
24/7 access via desktop, mobile, or TV

New classes added every month

Download lessons for offline viewing

Exclusive content for subscribers
Lesson Info
2. Common Troubleshooting Issues Part 2
Lesson Info
Common Troubleshooting Issues Part 2
Ah, if you end up converting an image to CMYK mode because you need it to be printed on a printing press, then you have to be careful. One of the things that people do when they convert to CMYK mode, is they'll have a nice, vivid colors in their picture, they'll go over here and choose image, mode, CMYK. It asks them this question, which is, do you want to flatten the image or not? They say, no, I still might want to tweak my layers. So they say don't flatten and then when they complete it the image looks different. And usually it's where vivid colors fade out to something else. If I choose undo, watch this image. Do you see how vivid the greens were? That's what they look like in RGB. Once it got to CMYK it looked like this. Well, what I would say is if you have a layered document that's in RGB mode, you need to have it end up in CMYK mode ,if at all possible, when you go over here and choose image, mode, CMYK, there's a reason why it asks this question. If you want to flatten your im...
age or not. And that's because if it combines the layers together while the image is still in RGB mode, the quality of the result will usually look better. And if you choose don't flatten, it's not gonna have as good or as smooth of transitions where one layer fades out into another. So that's why it always asks you when you convert to CMYK. Choose the choice called flatten, and the end result will usually look better. SO this is in CMYK mode, and when flattening the image on the way. If I choose undo, here it was in RGB. I can't see any difference compared to CMYK. Oftentimes, it has to do with people trying to retain the layers that make up their image even though they might not end up tweaking them. It's just for convenience. But there's a reason why it asks you when you convert to CMYK, and if at all practical, flatten your image in that process because oftentimes, it will make your end result look better. Ah, other things that can mess you up. If you come in here, and certain adjustments are grayed out, and certain tools just don't seem to work, oftentimes what happens is you've accidentally bumped the letter Q on your keyboard. When you bump the letter Q on your keyboard, then you've turned on quick mask mode. And then, whatever it is you're doing to your image, like let's say I click on a layer here, and I try to blur that layer. And even if I bring blurring way up, it doesn't do anything to that layer. And I'm like, " What the heck? It's not doing anything." Well, the most common reason why it wouldn't do anything is there'd be a selection active. I'd go to the select menu, deselect is not available. That means there is no selection on my screen. So, lets switch layers back and forth, I wanna blur this layer. It's just not doing anything. Well, that's because quick mask mode is turned on. Quick mask mode is where, I'll turn it off right now, is where if you had a selection, like this one, and you typed the letter Q, it would turn it on to a red overlay. And now, whatever you're doing, involves that red overlay. So, when I come over here and I try to blur something, it's trying to blur that red overlay. It just happened to be I had nothing selected at the time that I turned quick mask on and therefore, no red was showing up yet. It's still trying to change that overlay, it's just that there was no red appearing, so I couldn't tell I was in that mode. And so what I would do is when you find things like filters having no effect whatsoever, it could be the preview check box is not turned on. But the second thing would be just glance down here and see if that's been pushed in. If it's pushed in, like it is right there, it means you have quick mask mode turned on. Either click the icon or type the letter Q a second time to, get rid of quick mask mode. And then try whatever you were doing again. Sometimes, the feature called auto select layers messes me up. In fact, most of the times it does. The default setting has this setting if I'm in my move tool turned on. And sometimes I'm out here trying to target a layer like here these leaves. And I click on it and it just doesn't work. And then, I try to grab these little feet and in the layers panel, I'm not seeing any of these things getting targeted. And that's because there is a layer that covers your entire picture. Like a texture. And it's in a blending mode that happens to make most of it disappear. Or it could be that the opacity is turned down. But it just means there's a layer that's filling the entirety of your document, and it's most likely in a blending mode that makes it not show up very much. So, I would just need to delete this layer or turn off it's eyeball, and then, I should be able to target other layers. So, look at whatever your topmost layer is and then turn off it's eyeball temporarily so then you can target other layers to move them. And when you're done moving those layers, feel free to turn that top layer back on. But anytime you apply textures, that's gonna mess up using the auto-select layer feature. Let's see here. Ah, whenever you stitch a panorama, there is an issue you can encounter and let's see if I can get it to show up. Take me just a moment to find appropriate images for this. But what happens is that the photo shop tries to draw your picture very quickly on screen. And sometimes in the process of doing so, it makes so what you see on screen is not as accurate as what is actually in your file. Here, I'm gonna select a series of images and I'm gonna use something here called photo merge to merge them together into a panorama. And let's see if I happen to get these artifacts. And they're not always gonna be apparent, so depends on the picture, but let's see if they show up on this particular result. Unfortunately not. But, what'll happen on occasion, is when you stitch a panorama, you're gonna find what I call worms, which are these little kinda lines that you can see exactly where the edge of one layer ends and where the next layer begins. And it looks like a little jaggy line that looks like a low quality end result. When you do that after stitching your panorama, it's not truly an issue with your picture. If you were to zoom up on your image to 100% view, so you can see the actual fine detail within your image, you would find that those little things, after stitching your panorama, aren't truly on your picture. Instead, it's just that you have a multi-layered document. Here, if you look at my layers panel, you'll see the multi-layer. And that it's just tying to very quickly composite these on screen and in the process it's not always perfectly precise. All you need to do is go to the layer menu and choose merge visible. And if you ever do see those little almost looks like a crack going through your image, after stitching a panorama it will completely go away if you merge those layers together. And, so I wanted to mention that because it's a very common question that I get when people stitch panoramas.
Class Description
AFTER THIS CLASS YOU'LL BE ABLE TO:
Troubleshoot the most common issues with Tools, Selections, Layers, Masks, and Modes
WHO THIS CLASS IS FOR:
Beginner, intermediate, and advanced users of Adobe Photoshop.
Those who want to gain confidence in Adobe Photoshop and learn new features to help edit photos.
Students who'd like to take ordinary images and make them look extraordinary with some image editing or Photoshop fixes.
SOFTWARE USED:
Adobe Photoshop 2020 (V21)