Unlocking Creativity, Courage and Success
Rebecca Minkoff, Chase Jarvis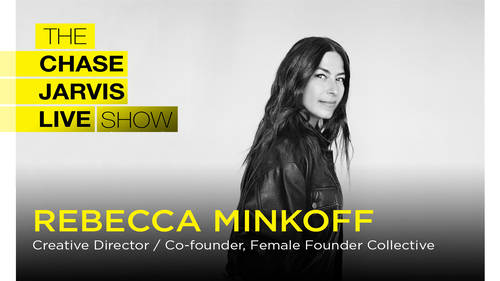 Unlocking Creativity, Courage and Success
Rebecca Minkoff, Chase Jarvis
Lessons
Class Description
There's a common misconception that artists have a monopoly on creativity...But the very act of making waves - no matter the career - is a creative one. The Chase Jarvis Live Show is an exploration of creativity, self-discovery, entrepreneurship, hard-earned lessons, and so much more. Chase sits down with the world's top creators, entrepreneurs, and thought leaders and unpacks actionable, valuable insights to help you live your dreams in career, hobby, and life.
ABOUT THIS EPISODE:
At 8 years old, Rebecca Minkoff's mother refused to buy her the dress she wanted, offering instead to teach her to sew. At an early age, Rebecca learned the value of doing things on her own, and once she got started, she couldn't stop.
Rebecca is an entrepreneur in the fullest sense; a fashion designer, author, podcast host, wife, and mother. In this episode, Rebecca recounts her journey, and shares insight on how she's able to juggle so many things while operating at such a high level.
Some topics we dig into:
Finding balance in the workplace
Honest communication practices with partners (professional and personal)
Setting boundaries and speaking up for yourself
Reinventing yourself
The skill of figuring things out
Ratings and Reviews
Student Work