Visual Storytelling: Why We Shoot
Ron Haviv, Ed Kashi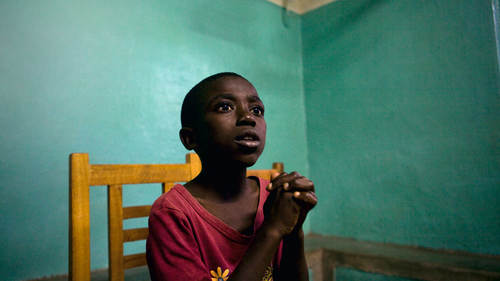 Visual Storytelling: Why We Shoot
Ron Haviv, Ed Kashi
Class Description
VII Photo Agency represents 19 of the world's most preeminent photojournalists whose careers span 35 years of world history. In this special session, Ron Haviv and Ed Kashi from VII will talk about what inspires and motivates them.

VII is comprised of select group of professional photojournalists who share a commitment to compassionately documenting the people and the world around them. In Visual Storytelling: Why We Shoot, Ron and Ed will discuss how they use their cameras to try to affect change and the importance of bearing witness and broadcasting the work.

Don't miss the opportunity to join in a candid conversation about the work of photojournalists and the importance of shooting with integrity and honesty.  
Ratings and Reviews
I've watched a number of courses on creativelive, presented by some of the most talented professionals in the photography industry, covering a variety of disciplines, but this class above all others touched my creative nerve like none have before and perhaps ever will. This is a true masterclass in the power of visual storytelling. Ed and Ron's career, passion, and dedication to their craft, explained in rich and raw detail, is inspiration enough to consider changing your entire photography approach, let alone viewing their stellar bodies of published work in their various forms. I learned as much about the value of my own storytelling instincts and reasons for picking up a camera as I did theirs. Whether you're planning long-term personal projects or simply looking for inspiration in your methods and approaches, do yourself the favor of a lifetime and watch this class. You won't regret it.
I was deeply impacted by this class! I was moved to my core by their dedication to not just telling a story visually, but to giving a VOICE to those who aren't able to have a voice otherwise. A huge thank you to Ron and Haviv for sharing a little of their lives, their obvious passion, their talent, and their wisdom!!! I would also highly recommend this course to anyone interested in photojournalism or anyone who really wants to tell a story with any photo they take and share with others. I am looking forward to other classes by Ron and Haviv and the XII team!
A fantastic "inside" look at the reality of what's going on in the world, and a reminder of our responsibility to be thoughtful about how we behave when traveling the world and how we capture and share what we see. I've traveled to and/or lived in 44 countries and take a lot of photos - I learned a lot from this program and recommend it to anyone considering a career in photo journalism, as well as those who will be capturing the world's events - and most importantly, human beings. Thanks to both of you gentleman for sharing your experience and for enabling us with the knowledge you shared. Stephanie Hackney (www.hackneystravel.com).
Student Work