Wired for Story: How to Become a Story Genius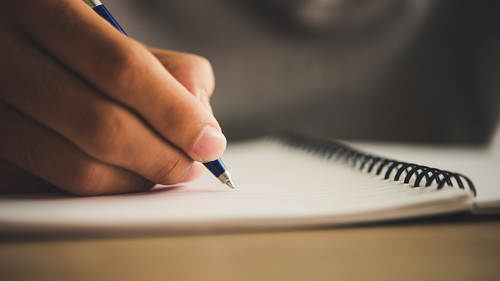 Wired for Story: How to Become a Story Genius
Class Description
Short on time? This class is available HERE as a Fast Class, exclusively for Creator Pass subscribers.
Do you feel like you have a book inside of you but don't know how to bring it to life?

Lisa Cron has helped thousands of aspiring writers master the unparalleled power of story so they can write a novel or memoir capable of riveting readers!
In this class, you'll learn:
What your readers' brain is hardwired to crave in every story they read – and it's not what you think.
Why writing a successful novel is not about having the innate "talent" that only a lucky few are born with, but something you can learn!
How to write a first draft that reads like a fifth draft, and cut down rewriting in the process.
How to become a more confident writer, and make whatever you're writing now deeper, richer, more compelling, and able to do what all stories are meant to do: change how the reader sees the world, themselves, and what they do in the world.
This class is not filled with random, general writing exercises – rather each exercise builds on the one before it, giving you the tools to create a riveting story from the inside out.
Your goal: to build a novel (or memoir or screenplay) by first creating the material from which the story, and the plot, will organically begin to appear.
Writing a novel doesn't have to be a daunting task. With this class, Lisa busts the writing myths that have held you back, and gives you a clear, concise, concrete step-by-step method to find your story and share it with the world! 
Reviews
This was hugely influential to my writing. I don't actually think I knew how to write until this class. Lisa Cron is a great speaker and teacher. She is well prepared and does an excellent job getting through all the important material. Everything I learned in this class could be applied to a book, essay, and even possibly one's own self-reflection. Who doesn't want to understand the point of life's story? Cron does an excellent job of getting to THE POINT. I have already recommended this class and will reference it again and again as I write. Thank you!
I'm going to go back and watch this course every time I begin a new novel. It took me six years to figure out how to write my first novel, discovering many of these concepts as I went. I can't imagine the time I would have saved had I been able to consider them more carefully before I began. I recommend this to anyone who is just starting out, but also, to established writers. Every book is a different house to build and this course really helps set down a good foundation.
I thoroughly enjoyed this fun class and learned some important aspects of storytelling. I'm actually interested in writing for film however I think that almost everything that she shared was directly applicable to screenplays. Lisa has a lovely voice and a very personable character making her easy to listen to. Her material was well-structured and delivered in a manner that kept me glued to my CreativeLive app. Well done Lisa!