Wired for Story: How to Become a Story Genius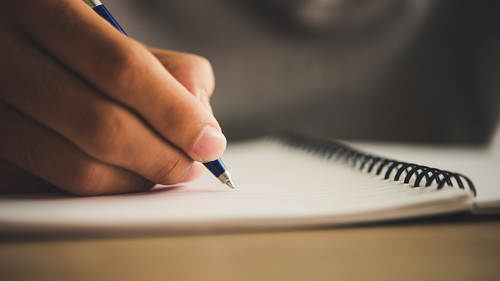 Wired for Story: How to Become a Story Genius
Class Description
Do you feel like you have a book inside of you but don't know how to bring it to life?
Lisa Cron has helped thousands of aspiring writers master the unparalleled power of story so they can write a novel or memoir capable of riveting readers!
In this class, you'll learn:
What your readers' brain is hardwired to crave in every story they read – and it's not what you think.
Why writing a successful novel is not about having the innate "talent" that only a lucky few are born with, but something you can learn!
How to write a first draft that reads like a fifth draft, and cut down rewriting in the process.
How to become a more confident writer, and make whatever you're writing now deeper, richer, more compelling, and able to do what all stories are meant to do: change how the reader sees the world, themselves, and what they do in the world.
This class is not filled with random, general writing exercises – rather each exercise builds on the one before it, giving you the tools to create a riveting story from the inside out.
Your goal: to build a novel (or memoir or screenplay) by first creating the material from which the story, and the plot, will organically begin to appear.
Writing a novel doesn't have to be a daunting task. With this class, Lisa busts the writing myths that have held you back, and gives you a clear, concise, concrete step-by-step method to find your story and share it with the world! 
Reviews
I'm going to go back and watch this course every time I begin a new novel. It took me six years to figure out how to write my first novel, discovering many of these concepts as I went. I can't imagine the time I would have saved had I been able to consider them more carefully before I began. I recommend this to anyone who is just starting out, but also, to established writers. Every book is a different house to build and this course really helps set down a good foundation.
This class is amazing! It has taught me so much about the importance of a well written story and what goes into writing an amazing story. I appreciate how she points out that we should be weary to listen to some writers who advise to write it all out and just get it out. I love that because I have always been unable to do it! THANK YOU! For teaching me so many things about writing!
The first hour was a repeat of her lecture I found on YouTube, and some stuff is a repeat of her book Wired for Story (which I highly recommend). However, I'm very glad I signed up for this class and scheduled time to participate. I feel I'm learning a lot, and am learning a lot about my protagonist. :) I would, and have already recommend this to any writer looking to make their story stronger, and more meaningful.