Working with Flash
Pye Jirsa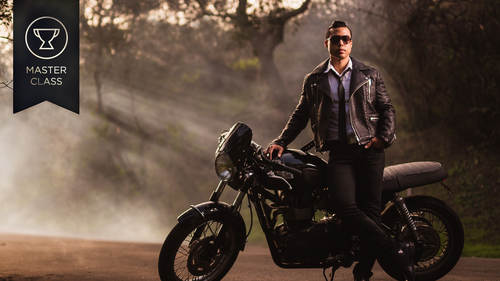 Working with Flash
Pye Jirsa
Class Description
Learn how to achieve professional results during real world shoots, working in less-than-ideal scenes, and with absolutely no time in Working with Flash with Pye Jirsa. 
Pye has lots of experience shooting in high pressure situations with minimal gear. In this class, he'll teach on-camera flash bounce techniques that you can use to create 1, 2, and even 3 light setups using simple and inexpensive light modifiers. Pye will also help you add motion to your images and he'll dive into the basics of off-camera flash so you can take advantage of the additional flexibility and creative options it affords. 
Best of all, you are going to learn lighting from the bottom up. You will see just how powerful the gear you already own can be, while learning about inexpensive stepping stones into the world of off-camera flash.
Ratings and Reviews
Not only is this a great class, but Pye is entertaining to watch. I'm a natural light photographer and I wanted to learn more about what a flash could do for me and my business. After watching this class I have not only learned more about flash photography but also learned that it can help boost my photos and create more beautiful photos even for my family clients. Great class I highly recommend it for anyone wanting to learn more about flash photography.
Great course, Considering that I am a professional photographer that is always searching for new ways to work and make my workflow more efficient and my work more creative, I find this class to be very helpful and interesting. I already own 3 pocket flashes and I realize that I don't exploit them as I could. It also made me realize that I was more in the «the more gear you buy» mode and not enough in the «exploit your gear and be creative» mode. So for the price, I think it is worth it !
"Working with Flash" was a great introduction for learning the basics of using a pocket flash, as well as providing opportunities to explore more advanced concepts related to light and its manipulation. I would definitely recommend this class for anyone who is wanting to familiarize themselves with the how flash can transform your photos and how its control can provide a creative avenue with artistic results.
Student Work