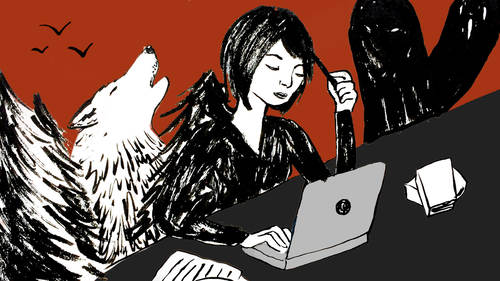 Class Description
Have you always wanted to write a story but do not know where to start? Are you a writer that would like to improve your writing skills? Join Josh Mohr, who has received accolades from O Magazine and had his books listed as an "Editor's Choice" by the New York Times. In this class, you'll learn tools, advice, and tips on how to get started with creative writing. Josh will walk you through 9 creative writing prompts, that you can share or keep for yourself, and be on your way to becoming an active writer. 
Class highlights include:
Specific techniques to help you develop your writing skills
Learn conflict, character, and scene building
Create a strategy that will help any writer build characters and plot
How to grow a scene to reach its full potential
Reviews
I really enjoyed this class. It was inspiring and packed with very wise advise for upcoming writers. Josh was great in teaching us "how to fish", instead of just feeding it to us. Thank you for this amazing class, Josh!
this was a great class and I learned what I had never heard before from others teaching about writing. His approach fits my way of thinking and I felt totally comfortable in class and with sharing what I had written. Josh was great, encouraging, informative and a great wordsmith!
I am a filmmaker and as such I have read and gone through so many methodologies in my own chosen art form as well as in a lot of others. There is a huge common ground when it comes to communicating or telling stories. Writing in its broad sense, that is an essay, a novel, or even a screenplay is at its core essence, the same. Sure, you have techniques and tools specific to all of those different "containers", but generating ideas, connecting with audiences, telling truths and playing with one's own imagination is a common ground to every written art form. I must admit I haven't read any of Josh's books, but I can definitely tell that he is an incredible communicator and a well experienced writer, because Josh puts difficult and unclear concepts into simple definitions, and gives techniques in order to get your own cooking progressing. I am really happy I took this online class. I will definitely use a lot of Josh's teachings in my future screenplay writings. Thanks to Josh for sharing, thanks to Creative Live for making it available. Erik (Spain)
Explore More Free Classes
THE
CREATOR

PASS
Enjoy the free classes? Get 2000+ more Classes and watch it anytime, anywhere.
Get The Pass