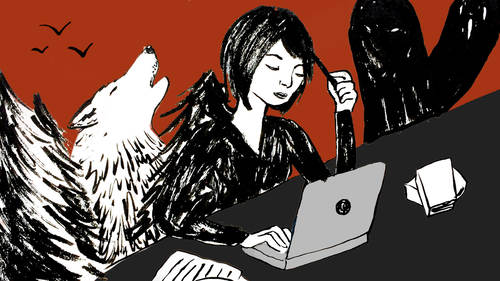 Class Description
Have you always wanted to write a story but do not know where to start? Are you a writer that would like to improve your writing skills? Join Josh Mohr, who has received accolades from O Magazine and had his books listed as an "Editor's Choice" by the New York Times. In this class, you'll learn tools, advice, and tips on how to get started with creative writing. Josh will walk you through 9 creative writing prompts, that you can share or keep for yourself, and be on your way to becoming an active writer. 
Class highlights include:
Specific techniques to help you develop your writing skills
Learn conflict, character, and scene building
Create a strategy that will help any writer build characters and plot
How to grow a scene to reach its full potential
Reviews
I really enjoyed this class. It was inspiring and packed with very wise advise for upcoming writers. Josh was great in teaching us "how to fish", instead of just feeding it to us. Thank you for this amazing class, Josh!
this was a great class and I learned what I had never heard before from others teaching about writing. His approach fits my way of thinking and I felt totally comfortable in class and with sharing what I had written. Josh was great, encouraging, informative and a great wordsmith!
I needed to hear what Josh had to say. He advised to write to explore and discover what my characters have to say. He told me to listen to my characters. He gave me the lifeline that not every thing I write will make the final cut, but that ALL of it is important to learn. It was like being let out of confinement. The way in which the class unfolded helped me realize I had been in confinement of my own doing. Each exercise built upon, not only the lecture part of Josh's presentation, but also of exercises that came before. His examples to help prime the pump for these exercises really helped illustrate the technique he was describing (my favorite being the jujitsu hero and the decision to stake out all the 7-11s). His move to the more practical organization of things such as plot pushes and editing made a lot of sense after talking about how to get the content. I felt so much less burdened, as a writer, when I learned that the editing process is a constant expanding and contracting exercise and that even 11 or 15 drafts cannot be too many. I thought 8 hours of work-shopping from one author would be onerous, not only on my part, but on Josh's part, as well. However, each of the segments flew by because I was intently listening to what Josh had to say. Each writing exercise opened a dam of words that had been just waiting for this permission. Josh made me think about my characters differently. He made me ask questions I needed to ask to get myself unstuck. What would my characters do in these types of situations? How would they make decisions? Why would they do one thing over another? Can they be relate-able if not even redeemable by these choices? I'm excited again about writing. I had forgotten that it IS actually fun. And even when my fraud police are saying, "why are you writing this? It doesn't fit. It's so bad. It's terrible," I can set that aside because this is all about discovery. When you don't know, you get to play the "I'm new" card, and I like to think about what Josh said in this way. I'm new and asking "dumb" questions. Often the dumb questions make the best discoveries. I'm grateful for Josh Mohr and the class and I hope Creative Live hosts more classes such as these.