Adobe InDesign CC for Beginners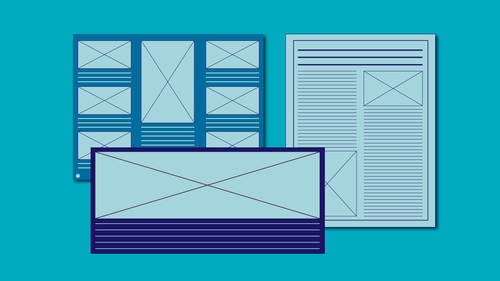 Adobe InDesign CC for Beginners
Class Description
Learn Basic Design Skills.
Adobe® InDesign CC® is the industry's go-to tool making for layouts that combine images and text. Learn the most efficient way to work with this indispensable software in Adobe InDesign CC for Beginners with Erica Gamet.
In this beginner-friendly class you'll learn how to:
Navigate the Adobe InDesign CC workspace
Work with text, images, and color
Export and Print
Erica will show you how to execute layouts that include text, graphic elements, and images. You'll learn basic design skills you can use to create professional-looking magazine layouts, newsletters, flyers and more.
If you want to take charge of your graphic design, Adobe InDesign CC for Beginners with Erica Gamet will get you started.
Level: Beginner, No prior Adobe InDesign experience required.
Don't have Adobe Creative Cloud yet? Get it now and save 20% so you can follow along with the course!
SOFTWARE USED:
Adobe InDesign CC 2018
Reviews
Have loved Erica since I was a baby designer. She is a great educator, and even though I have been using ID for about 8 years, I just changed from CS6 to CC. This was a great refresher as well as a mental upgrade to new options and effects.
I enjoyed these classes. Learned the Indesign toolbox and picked up a few smart tricks. Erica is great at keeping up the pace and being very clear and easy to follow.
I have taught myself InDesign over the last couple years, but this course was a nice refresher on some things I already figured out and gave me a few aha! moments on how I could do things differently. Overall, it deepened my understanding of the functionality within InDesign. Great job, Erica!