Counterbalanced Adjustments in Lightroom or ACR
Ben Willmore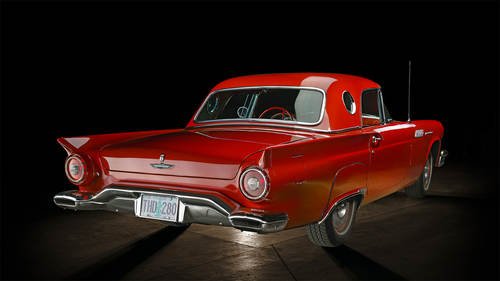 Counterbalanced Adjustments in Lightroom or ACR
Ben Willmore
Lesson Info
9. Counterbalanced Adjustments in Lightroom or ACR
Learn which adjustments in Lightroom and Adobe Camera Raw should usually be paired together for more effective results. You'll be able to produce much more dramatic black and white images with these techniques.
Lesson Info
Counterbalanced Adjustments in Lightroom or ACR
now let's take a look at some adjustments that I think work well together. And in fact we'll head to either camera or adobe light room to do this because they're found in both areas. I use light room for most of my images. So that's where I'll be working. But if you don't use adobe light room and you instead use adobe camera raw, you're going to find the same sliders there. So first let me show you how I created this dramatic black and white look in these images, it has a lot more drama than you would usually get. Well if I go in here to my develop module night room, you can see the adjustments have applied to create these images. What I want you to do is just look at two sliders and see how they were used. Notice one is contrast and notice that contrast has been turned down on this image and if I switch to one of the others, contrast is also negative. One more contrast is also negative. Then look at another slider down here called D Hayes notice that DHS is positive on this image. Let...
's go to the next one. It's positive there as well and it's positive on the third. I find that those two adjustments if I want to really dramatic image, What I'll do is lower my contrast and then pump up my D. Hayes and I find I can get away with it on black and white pictures because with black and white images, you kind of suspended reality already by taking the color out because we can't see that with our eyes and so I find we can get away with more dramatic changes and oftentimes if I really want a dramatic image, I'm going to end up lowering contrast in increasing D Hayes and here's one more example, but those aren't the only two sliders in camera or light room that I find really work well together. Uh let's switch to another image and let's see how saturation in vibrance go together. I'm going to go to the develop module and in here we have vibrance and saturation. Both of those sliders. If you move them to the right will make your image more colorful and if you move them to the left and will make it less colorful, the difference between the two is saturation treats every color equally, so each one will get an equal boost in color when I move this up, vibrance, on the other hand thinks about mellow colours in the image. So a mellow color is just an area that's not very colorful in this, concentrates on the mellow colors as I increase it and it applies less and less as it gets into the more vivid colors. So what I often do is I look at an image and say, what would I want to have happen to the mellow colors in this case the color up here in this wall and stuff, if anything is distracting and those are the areas that are mellouli colored so I might end up moving vibrance to a negative setting. But when I do that the entire image is going to become less colorful. So to compensate, I'm going to bring up saturation and tell the colorful areas are the way I like them. And so now the wall that is found behind is less prominent than it was previously. Or if I want that wall to be more prominent, I would do the opposite. I would come over here and crank vibrance as high as it goes, which will probably make some areas too colorful and then I can back off saturation and tell the colours overall look appropriate and therefore I would have emphasized those mellow colors. So I find those are two other slaughters in adobe camera or light room that I usually used together. In this case I think about what should happen to the mellow colors that tells me what direction to move vibrance and then I move saturation most of the time, the opposite direction until I like the overall color of the image.
Ratings and Reviews
I've been using Photoshop for years and still learned lots of great tips from this class. Would love to see more classes like this.
Terrific - lots of great information. Way to go Ben!
Really enjoyed how succinct and sharp the presentation was. Great information I hadn't seen elsewhere. Thank you Ben.
Student Work