Modern Calligraphy
Fullosophie, Bianca Mascorro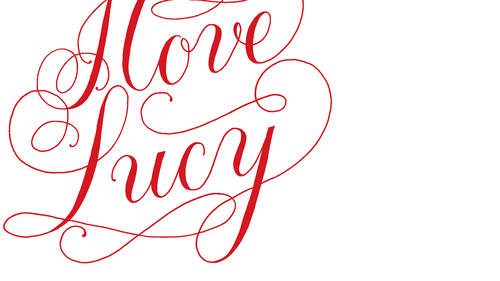 Modern Calligraphy
Fullosophie, Bianca Mascorro
Lesson Info
4. Modern Calligraphy
Lesson Info
Modern Calligraphy
You know, a lot of this is really bring in your own personal style. And as I said, like, that's really what modern calligraphy is about. It's just like this is your personal script style. It's not following a specific like discipline. You're like, there's not gonna be like, Oh, that's a Master Penman and modern calligraphy. It's so it's really just like we're bringing in our own personal style here. So a lot of ways you can do that is, you know, like, the whole time I've been doing a very, um, not rigid, but, you know, the basically like I've been following the rules. So for like like the A, for example, as I mentioned in the introductory to calligraphy class, it's the O shape and that connected with that you shape. And so that's your standard A. But with your you know what, you're gonna modernize it a little bit. You can just do like that. Very simple, A still definitely modernized you can play with. You're baselines a lot. You don't have to really follow those rules as much anymore. ...
You don't have to keep everything necessarily within these guides you can dio like Let's call it was to say ab extract. So my letters air bouncing kind of all over the place, in that sense, Um, a little bit more angular down here. That's just two of the ways. Basically, you can do that, but just because you're bringing in your own personal style or like modernizing it, for example, it doesn't mean that you have to make it like angular or any of that stuff. It's not like a specific set of rules for modern. Um, just I just encourage people when they're doing this, to just bring in their own personality into their scripts, styles, eso you're not. And I was just like, if I'm addressing a letter to like my best friend, I'm not gonna use copper plate, you know, it's just I mean, I might depending on what it is, but it's like I don't know If I was setting out like a wedding invitation, I'd probably be more prone to using copper plate. But if I'm like, Hey, happy 35th birthday, let's go have a cocktail. I'm probably gonna do something like this and let my personality show through a little bit more like I think there, like, did the word I really didn't want to do that's happy. It's like I just have a skip happy, and I'm gonna write birthday. OK, so sad birthday. Um, so that's just, you know, just gonna have, like, a lot more fun with it, and just and that's my style of modern calligraphy, but I just I want to point out that you do still want to make sure that it's legible. You know, there is a lot of different script styles out there right now that people are doing where they look really fantastic and they're very interesting. But once you put them in the mail, if you dio, you know, as an envelope, there's a good chance it is not gonna get there. So are to your destination. So that's just something I really stress when you're like bringing in that personality, um, your personality into your script style. I just really recommend making sure that you actually can read it. So whether you're bouncing around on the baseline or you know, not that you have to, you could do something completely straight. Um, if you're just elongating your letters or shrinking them together so you could dio um you know, like for a capital A, for example, you could get something like this and make it super narrow. All right, so that's definitely kind of a funk ified a, um, or you could do even like that and do something super crazy and organic looking and finish the whole word off like, as you know, on a curve. But no matter what you dio just focus on legibility, you're still wanna have consistency. The same rules still apply. So even though I said, you know, following, like a specific discipline, just make sure that you're still following the principles of beautiful handwriting and that includes legibility. So that is my speech on modern calligraphy. Um, and it seems to like, you know, when doing the copper plate, you know, people the because it's because it's a more rigid form. There would be a lot of similarity between all of us doing it. But what I what I really like about this modernization is it can really be customized. And, you know, mine wouldn't look like yours. Yeah, I would never look anything like yours. It wouldn't be very good. It could very well could. Yeah, you know, it's just like so. I've taught modern calligraphy before, and I love to see how people I use my script. I was like a launching point, but then they'll make it their own. And I'm just like, I really like what you did there. Note to self. No, I'm kidding. I don't I don't do that. But, you know, it's I do love to see how people make the script styles their own. They have, like, a little floor somewhere, like you know, instead of like, I like to finish my crazy wise up like this, but maybe they want to do like a little tightening up over there and have, like, some curly cues. So even though it's like, you know, loopy and cute, it's still modern calligraphy. But I just love seeing how that comes out and everybody's script styles once they get used to this. So the point is, you know, enjoy it, make it your own experiment, like when you're doing this at home, you know, dance like nobody's looking. So I have terrible sheets of flourishing, just like, but I don't care, cause I'm, like, figure out what I can do next. It's like, Ah yeah, That doesn't look good, But now I know what not to do. But, you know, if I did this, it might look good. And so I just keep going with it. Um, so just keep going like that. Just use up the paper. I know Don't waste, but there's a lot of paper out there. Don't You don't even have to use, like, a brandy pad of paper. Take some printer paper. You know, that's laying around. Use a pencil. Just mark it up. Have fun with it. Um, and just enjoy it. Yeah, that's fun. Part about altering those forms.
Class Materials
Bianca Mascorro - Introductory Calligraphy Guide.pdf
Bianca Mascorro -- Flourishes Supply List.docx
Ratings and Reviews
I Arabic calligrapher I like the English calligrapher and I learned Your way thank you ali instagram: @iburenad Saudi Arabia
I am hesitating to take this class, one of the reviews nailed it. I was thinking the same. This could have been part of the other class!!! Not another one, with another charge.
Student Work