The Art of Seeing
Frans Lanting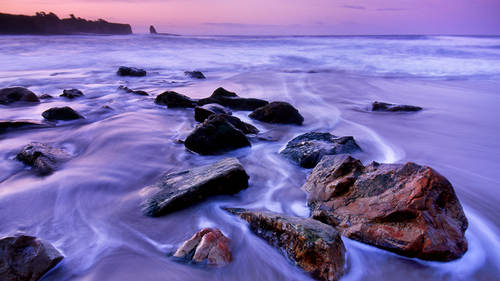 The Art of Seeing
Frans Lanting
Class Description

Join world-renowned National Geographic photographer Frans Lanting for two days of instruction and inspiration that will change the way you look at photography and what you can do with your own camera.
With experiences from three decades of work in wild places – from the Amazon to Antarctica, Frans will introduce you to new ways to capture the wonders of the natural world with a camera. His class includes presentations about creative ideas and technical skills, and also features landscape and wildlife photography instruction during special field workshop sessions at prime photographic destinations along the California coast — Frans's home ground for the past 30 years. The course will conclude with a critique of images submitted by viewers.
If you're passionate about nature photography and want to improve your own photographic vision, you will be inspired by this unique course from a master photographer and teacher.
Ratings and Reviews
I was very excited to be chosen as one of the two students to be in the field shooting for this course. I have been shooting for a long time, but to be in the field with a world renowned nature photographer like Frans Lanting is a bit intimidating to say the least! However when we met that morning at 5:30AM to start shooting, Frans could not have been more charming. He put everyone at ease, and his enthusiasm to go capture fantastic images was infectious. He is an excellent instructor and has a way of sharing his knowledge that is very effective. It was truly inspiring to be involved (in a small way) in creating this course and also being a part of the live studio audience. Thank you again to Frans and the CreativeLive team. I have learned so much in a very short period of time and have been truly inspired by being around all of you. It was an invaluable experience that I will not soon forget!Keep up the great courses – clearly you are filling an important need for many people all over the world. CreativeLive rocks !
In response to the person who made the comment about the attendees not taking a lot of notes: I was an attendee. I believe every person had something to take notes with. I can't speak for anyone else, but for me, when I was told the attendees would be getting the class in our "My classes"; area and I could review it anytime I wanted, I chose to focus on the moment and not take a ton of notes. The Art of Seeing isn't a class chocked full of camera settings and gear guides; it is about figuring about what impact you want to make with your images and then creating those images followed up with examples and then refining your vision - telling a story. If the presentation had been more of a technical how-to, I might have taken more notes in class. I would encourage people not to be distracted by attendees not taking notes and I would hope after 2 days of instruction, if I enjoyed the presenter, that an informational list of his/her work or upcoming events would be posted so I could find out more. Frans Lanting is a fantastic storyteller. His willingness to show his vision and share his wisdom says much about who he is. He is one of the greatest photographers of our time. His desire to be eye to eye with the animals shows us the humanity in them, and in doing that, slowly helps to erase the line between Them and Us, making us all One. Just like Ansel Adams exposed us to and charged us with the knowledge of things we didn't know existed, therefore making us responsible for their safekeeping, Frans reveals animals to us that most of us will never have contact with outside of a zoo. He takes us into their living room, introduces us, enchants us, and then exposes how our actions impact them. But more than that, he doesn't just take us to far off and fantastic places, he looks in his very own community. Not all of us can be a National Geographic photographer, but this class shares with us how we all can make a difference in our own communities. And THAT, well, we are all capable of that.
This was a very good course, I learned a lot from the lectures, and I also picked up some good tips. Frans spent a bit of time trying to convince us that being a National Geographic photographer is nowhere as glamorous as you imagined it to be. He also emphasized just how much time it takes to capture a great image. I found the Field Trip lessons were useful demonstrations of how to work a scene, The last three lessons were about Frans' LIFE project, which I found interesting, but somewhat incidental to the main subject of the course. The images were breathtaking, however, and perhaps they will inspire me.
Student Work