The Art of Wildlife Photography
Tom Mangelsen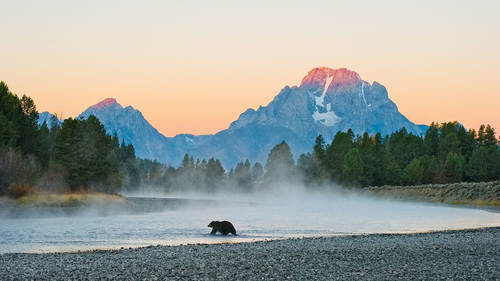 The Art of Wildlife Photography
Tom Mangelsen
Class Description

Short on time? This class is available HERE as a Fast Class, exclusively for CreativeLive subscribers.
Learn wildlife and outdoor photography from one of the most prolific nature photographers of our time in The Art of Wildlife Photography with Tom Mangelsen.
Drawing lessons from his 40 years of observing and photographing the Earth's last great wild places, Tom will discuss the complex process behind his breathtaking wildlife photographs. You'll learn:
What it takes to be a great wildlife photographer
How to capture wildlife in their natural environment
The best places to find animals
How to increase the visibility of your work
The importance of respecting wildlife and wildlife ethics
Tom will cover the basics of gear and scouting and teach you how to think about lighting when capturing animals in the wild. Tom will also offer a critique images and portfolios submitted by viewers.
If you have a passion for outdoor photography and want to capture the spirit of wildlife in your camera, join Tom Mangelsen for this inspiring and educational class.
Ratings and Reviews
There is probably just one word that comes closest to describing Tom Mangelsen's photography. Glorious. There are other good words too, of course. And they are also inadequate. Mangelsen's panoramas are (cumulatively and separately (any one of them)) the best I've seen. Mangelsen teaches by example and his examples are exemplary. I've seen several photographers giving courses on CreativeLive lately many of whose photos I would love to have taken - but with Mangelsen I envy his possession not just of his photos but of their subjects too. And he does possess his subjects in ways many outstanding photographers fail to - possesses them and then leaves them to continue on with their lives. There are other reasons I'm grateful for this course too - his field trips and critiques have shown me (as with other CreativeLive courses) just how lazy I'm being with my work. And if his critiques aren't motivation enough I only have to view his slide show 'Last Great Wild Places' for more inspiration. The photos in this series are revelations all on their own - even without commentary. Thank you CreativeLive for continuing to bring us the finest wildlife and nature photographers at work today - and thank you to photographers like Tom Mangelsen for giving us a look at the way they work.
I could not stop watching this class and set aside time each day until I finished it. I guess you could saw that I binge watched it. Then I was really sad when it was finished! Like a good movie that stays with you and that you don't want to end! This is a wonderful class and the best I have taken at CreativeLive. I learned so much and have a great fondness for Tom Mangelsen. He really knows how to pull you into his passion. I am so grateful to have taken this course and grateful to Tom for all that he has done in his career to further his craft and to share it. I am inspired! If you are going to purchase and course from CreativeLive, this is one to be sure to take!!! Thank you again.
Excellent class! An incredibly talented photographer who has a vast knowledge of the subject matter as well as an outstanding ability to deliver the information. It was as enjoyable as it was informative. I first saw Tom's work in an office in Denver in 1991 and have been inspired by him ever since. Thank you Creative Live, for giving us the opportunity to spend this time with the Master! And thank you Tom for your willingness to share your talent with us! Dub Maitland, Missoula, MT.
Student Work