Astro Landscape Photography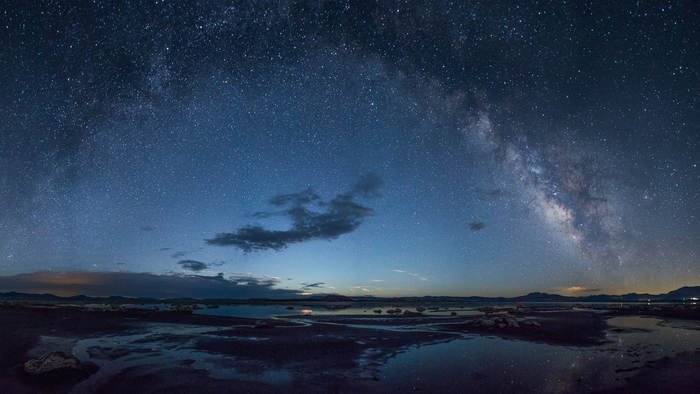 The solar system and the magic within it can be seen with more than just a telescope. Capturing the milky way and the movement of the solar systems around us can make for engaging and out of this world photography. In this class you'll learn:
What equipment to use and setting your composition in the field 

How to find your focus and exposure in the dark 

How to capture star trails and the best opportunities based on the lunar calendar 

How to capture the Milky Way and create striking panoramas of the night sky.

  

Lance Keimig is the author of Night Photography- Finding Your Way In The Dark and leads photo tours around the world. 
Reviews
The classes are full of extremely important technical information that is delivered in a concise, clear manner. It is very difficult to grasp it all in one sitting. I have taken classes before in photography and I love the learning model with Creative Live .I can go back and review the information at my own pace and take notes as I go- I can even rewind and review if I miss something. This is a great collection of material and I would highly recommend purchasing the entire bundle - great job on the selection of fantastic teachers and putting together such a fabulous package on night photography.
I was underwhelmed by this series. While it is advertised as Astro Landscape Photography, it is mostly about light painting. I have been photographing the night sky for a few years and I took this course hoping I might learn something new. I was disappointed. I think those who want to learn how to photograph the night sky will be disappointed too. While important tools for locating the Milky Way, like Photo Pills and Stellarium are mentioned, little to nothing is explained about how they work. Instead of describing how to use these tools, we are told to find certain stars in the sky and that the Milky Way will be located there. There are great tools available and those taking this class should know about them and be shown how easy they are to use. The chapter on focus doesn't make sense for most people. Most of those out photographing the night sky are not going to use propane lanterns to help them take measurements and calculate hyperfocal distances. They should be told to set their focus to infinity. With a wide angle lens of 24mm or less, everything should be in focus from 12' to infinity. For anybody not doing close foreground light painting, that's about all they need to know. They should be told that on auto focus lenses, infinity is not necessarily where it is marked on the lens so they need to find the spot where their lens is focused at infinity before doing night photography. Other focus methods should be described, such as how to use the zoom feature in live view to focus on a bright star. Most people are interested in photographing the Milky Way and having a nice foreground. It is pretty hard to light paint the Tetons, the Three Gossips in Arches National Park, or the formations in Badlands National Park. I would have expected training on how to expose for those and then how to make a composite to create the final image. What I found interesting about this series is how little is actually taught about photographing the night sky. A beginner who wants to photograph the night sky could find more and better information by doing Google or You Tube searches.
A tremendous amount of information crammed into one single course - it can be only done by CreativeLive! Along with having such a profound knowledge and skills in a particular field, Lance Keimig has an amazing teaching style as well - he is very clear, concise and thorough. I strongly recommend this set of classes to anyone who is interested to acquire some general (or expand their existing!) knowledge of astrophotography and night sky shooting. Last but not the least, I want to congratulate the CreativeLive for teaming up with an excellent instructor to create and deliver this STELLAR and production-wise very demanding course!