Automate and Outsource Your Work
Ari Meisel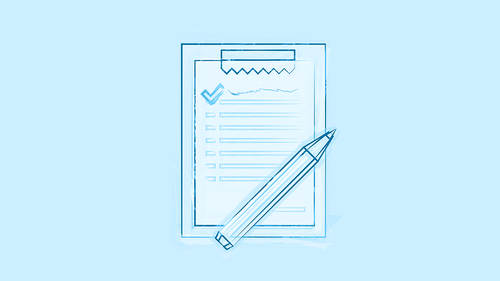 Automate and Outsource Your Work
Ari Meisel
Class Description
It's the eternal conundrum: How to find enough hours in the day to get everything done. For most of us, it can feel like crossing off one task on our to-do list just leads to three more being added.
The good news is that technology offers countless ways to automate tasks, and easy outsourcing options such as virtual assistants are becoming increasingly popular. But with rapid hi-tech advances and ever-increasing choices, figuring out how to take advantage of these timesaving tricks can feel overwhelming.
Enter Ari Meisel: your very own automation and outsourcing guru. In this course, Ari explains his systematic way for accomplishing the things you need to do so you can open up more time for the things you want to do. You'll learn to optimize, automate and outsource your professional tasks so you can focus on the work you do best.
In this class, you'll learn how to:
Figure out which tasks you need to do yourself and which can be automated or outsourced.
Simplify the workday by eliminating repetitive tasks.
Error proof your work.
Discover all of the automation and outsourcing options at your disposal.
Build, test and improve your processes.
Coordinate and streamline your apps and applets to ensure they're running smoothly.
Find, onboard and train a virtual assistant.
Establish processes and communication tools to optimize your work with your virtual assistant.
Ratings and Reviews
Excellent overview of the outsourcing mindset.. very poor on the examples.. Like someone telling you the philosophy of cooking the perfect lasagna, but never gives you a recipe. PRO: This is one of the best courses I have seen on how to put yourself in the right mindset to begin outsourcing your work. The premise is, if you give our a crappy process, you're most likely going to get crappy results from your contractors. So he teaches you to optimize your process, automate it and then outsource it. CON: Ari does go over a few examples, but they are not sufficient nor are they well laid out for you to follow. While I understand that he's a strategy guy and wants to make sure we're not stuck in the details, he can't just leave us with big ideas without at least a path. I'm a trainer myself, and I always try to give the mindset first. But then I always dedicate a good portion of my class showing people (step-by-step) how to execute. I tell them that the execution is flexible so they're not stuck to it, but I give them the first push. You want to give people very concrete examples, covering whole scenarios, and then letting them know that they can come up with their own once they feel comfortable with what you've given them. All in all, though, it's worth the money..
Student Work