Becoming A Music Teacher: The Art of Sharing Your Talent
Mike Johnston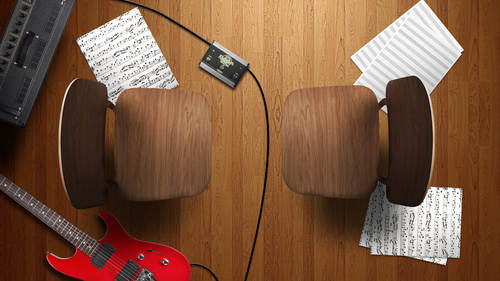 Becoming A Music Teacher: The Art of Sharing Your Talent
Mike Johnston
Class Description
For someone who lives and breathes music, teaching it can be an awesome way to earn money doing what you love. In Becoming A Music Teacher: The Art of Sharing Your Talent, award-winning educator and founder of mikeslessons.com, Mike Johnston, will show you how to get started.
Teaching music is a great way to monetize your musical knowledge, but it takes a lot more than raw information to effectively guide others. In this class, Mike will teach you the art of delivering information in a concise, actionable way that makes complex ideas easily digestible. You'll learn techniques for engaging students and presenting information in a way that holds their attention while helping them actually retain what you teach them. You'll also dig into the business end of teaching. Monetizing teaching is more complex than hanging up a sign in your local guitar center – Mike will cover how to find and keep paying students.
If you want to share your passion for music with others and make money while doing it, you won't want to miss this opportunity to learn how to do it the right way from world's #1 online drum teacher.
Ratings and Reviews
Mike is such a great educator. He is well versed in all aspects of teaching and also branding and making a living with it. He is a passionate and truly dedicated teacher. I also really liked that he made it clear that teaching is not a plan b for him but his true calling and it can be such a rewarding experience. I got a lot out of this session and I truly recommend it to anyone who is interesting in taking this path.
Mike, thank you for your wonderful teaching. I have been a performer and vocal educator for over 20 years and I've learn so much today to add to my own personal instruction. These teachings are so transferrable and your passion is simply awesome. I see you and I see a reflection of myself. I'm going to study you some more by purchasing this session. It's been awesome to watch. Thanks for the inspiration!
This is the most brilliant class. There are so many great points in here, it is an information overload; but explained it such a simple way. I watch one of these videos almost every week, just to top up on what I should be giving my students - it serves as a good reminder and an even better teaching aid. Mike; time and time again, he releases great media that everyone must see. I can't speak highly enough of this.
Student Work