Brand Assets with Adobe InDesign
Class Introduction: Project Overview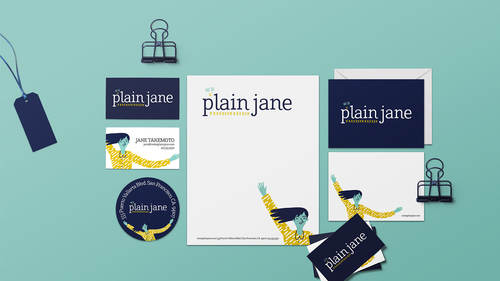 Brand Assets with Adobe InDesign
Class Introduction: Project Overview
Lesson Info
Class Introduction: Project Overview
So, this is all the fun beautiful stuff we're going to be creating today. We're gonna be learning the basics of InDesign, which is working with type and working with images and combining it all into something that is beautiful and functional. That's the key thing, is really functional. The beauty part usually comes as a by product of creating a functional design. So, you might wonder, okay Khara, this is all like really fun, tangible, hands on, print stuff, but we live in a digital world. And yes, we do. We live in a digital world. But I would really argue that that just makes all of these tangible things that much more important, that much more powerful. I mean if you think about the impact that something like a hand written note has when that comes to you in the mail, that's something you don't get with an email. And, so, we're going to be creating these different things today. There is going to be this letterhead here. So, we'll start with that And then I believe we're gonna move to...
the business card, which is so handy. And I just feel like, we've sort of like, as a culture, we've kind of moved away from them, but I feel like they're back and people are like, ya know, it's not worth the hassle of fidgeting with your phone when you can just hand over a gorgeous card. And of course, the paper stocks that you can get, that's a whole other class topic. But you can really do some delicious stuff almost. Makes you almost want to eat it. So, business cards and then we're gonna do the post card, which I've designed it to sort of be anything, like it doesn't say thank you, it doesn't say invitation or whatever, it's just blank so you can write a thank you note on it, you can use it for anything. And then I thought we could make this round thing, it could be round, it could be square, it could be whatever, but it could be a sticker. You could use that. You could also have it not be a sticker and it could be part of your packaging or a label or, ya know, if you are a maker, this could be sort of your packaging set. So this is really gonna be applicable to any business solo-preneur, entrepreneur. Yeah, and InDesign is the tool to bring this all together pretty painlessly. And when we're finished, we'll have all this beautiful stuff that is ready for you to use. We're gonna be using some really great design assets in class today, so I wanna say thank you to our friends over at Paperly Studio and Creative Market. This collection of graphics is called unbreakable and I have a link to it in the bonus materials. I believe if you wanna purchase it separately on your own, it was really reasonable. I don't remember the exact price, but totally reasonable. You can find it over at Creative Market and also, so they have allowed that I can distribute this. She's allowed me to give you these graphics in a low res version. So, when you purchase the files, if you purchase these separately, you get actually vector files. So, you'll see that I'm gonna be working with the vector files that are a part of the original product, but in the course files that come with the class, you're getting, I believe I made them into pings or something, so they're low-res pings. But it'll work for you to follow along and play along. It just won't give you high quality print output. For that you'd have to get the files. The other piece that we're gonna be working with is this dots pattern. And this is from Nichole over at 42 Dots & Spots. This came as a collection. Oh, she's with Pattern Supply Co, excuse me. This is from a collection called 42 Dots and Spots and also available at CreativeMarket.com. So, she was kind enough to let me give you a low res version of this as well. So, if you want the full collection of high res dots and spots, then head on over the Creative Market. Okay, so included with the course, you're gonna get the low res version of all those assets plus also links to the type faces that we're using and if you're curious about my tablet, people often ask about this. It's totally not required. You don't have to have a tablet to do any of this. I just have a hard time working on a little touch pad. So, I really like my tablet and people always ask about it, but I linked to the new version of it, so you can find that if you are interested as well. So, those are all the bonus items. Also included with all of those are the color swatches. So, it just saves you from creating your own, but I'll show you how to do that, too. And, as always, I like to hear from people, too. So, if you wanna visit me and say hello. Let me know what you thought of the class or what you've made with all your fun stuff. It's always fun to see that in the wild. So, if you're purchasing this and you download everything, just install your fonts, copy it to your hard drive and we'll be ready to get started.
Class Description
Every time you interact with a client, customer, vendor or colleague, you need to reinforce your brand and come off as professional. One essential way to do that is by having a suite of brand assets that have a consistent style. This course will show you how to use Adobe InDesign to design a variety of materials that help you put your best face forward at all times.
In this class, you'll learn how to:
Create letterhead that looks great when it's printed.

Design business cards, notecards, and stickers that incorporate your logo, colors, and fonts.

Archive your work so you'll be able to keep your assets handy.



Software Used: Adobe InDesign CC 2018