Build a Highly Profitable YouTube Ad Campaign
Tom Breeze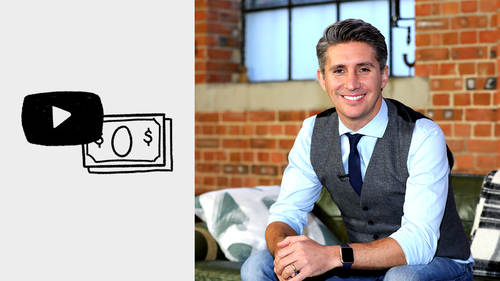 Build a Highly Profitable YouTube Ad Campaign
Tom Breeze
Class Description
Facebook might be king of the hill when it comes to advertising on social media, but with costs and competition rising on that popular platform, marketers are desperately looking for better, more cost-effective places to spend their ad dollars.
Enter YouTube. This video haven is quickly becoming the social site that offers the biggest opportunity to gain a significant return on your investment. Nowhere else provides such a massive amount of high-quality, targeted traffic at a reasonable cost. So if you're not advertising on YouTube, you're leaving money on the table.
Tom Breeze is the founder and CEO of Viewability, which specializes in YouTube advertising, and is a highly sought-after speaker, author and consultant. Tom will take you step by step through this quick-start guide to YouTube success. By the end, you'll have a live YouTube campaign that gets your message in front of an engaged audience, grabs their attention, and primes them to buy your product or service.
In this class, you'll learn how to:
Write a script using the ADUCATE formula (aim, difficulty, understand, credibility, action plan, teach, exit).
Get the attention of your audience and generate interest in your product or service.
Create a compelling call to action that brings in sales.
Understand the targeting options and where to begin.
Identify what keywords and key phrases are being used on YouTube.
Set up a YouTube and Adwords account.
Optimize, scale and expand your campaigns.
Ratings and Reviews
Excellent. He gets to the point quickly and has clear graphics. I wish all courses were as straightforward.
Student Work