Class Introduction
Mike Hagen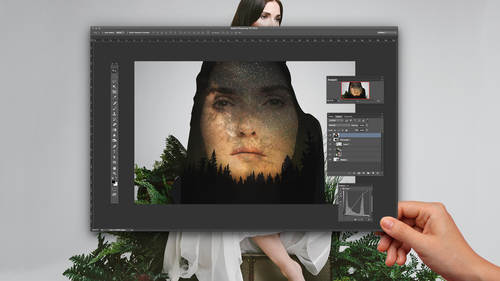 Class Introduction
Mike Hagen
Lesson Info
1. Class Introduction
Lesson Info
Class Introduction
This is creating panoramas with photo shop and light room with Mike Hagen, and I'm your host, Ken Klosterman. Mike Hagen is the director of Nike, Oni and Academy and is the author of five books, and we are thrilled to have him here on creativelive. So please help me. Welcome to the stage, Mike Hagen. Thank you, Canna. Thank you. Creativelive so excited to be here today. Talk about panoramas. Before I do that, let me tell you a little bit about myself. I started the night Conan's Academy in 2006 and it happened because I'm a Nikon shooter and I was running Nikon classes on my own. And I found this great organization and I thought, Hey, you know, they need more Nikon classes in this world. So been running that for about 10 years now, and we'd run trips all around the world. We also do classroom based instruction. I am also a professional photographer. I run my own business called visual adventures. And like they said, I'm unauthorized. Written a bunch of books on photography. I love phot...
ography. I love everything about it. I love instruction. I like the gear McGeer head and, uh It's just awesome. So I'm happy to be here today, talking about panoramas. So I have a confession to make. I love panoramas. Panoramas were great, and the reason why they're great is because they help us tell a story. You know, Panorama is to a to a photographer should be like the opening chapter of the book that you're writing. It was a travel photographer. I do a ton of travel take folks to Africa and Iceland. Well, I think of the panorama is kind of the opening chapter that sets the stage for the rest of the photos that I take during that day. Or during that time I brought a bunch of examples to show you with panoramas. Today, let me show you a couple here that help explain the story aspect of this. So this photo here, this panorama was taken in Gig Harbor, Washington. That's my hometown. It's just not too far away from here at the Creative Life Studios. But as part of the story of Gig Harbor, you know, this really tells you everything you need to know. There's a beautiful mountain Mount Rainier at the head of the bay. There's these awesome boats, this beautiful water and sunshine because everyone knows it's always sunny and in Washington State. But this is a This is a great entry for people learning about Gig Harbor because it tells you almost everything you need to know about it. And likewise, this image here, this panorama this is of the Tacoma Narrows Bridge, not too far away from Gig Harbor. I'm a I'm a sucker for black and white. I'm also a sucker for the constructed environment. I love bridges. I'm a recovering mechanical engineer. And so I like anything thats designed or created in terms of industrial. So this panorama fantastic. I like the dark sky like the big scene again. It tells a big part of the story. So think of Panorama is as a part of your story telling adventure. All right, cool beans. I promise not to use cool beans too many times in this workshop. All right, I also want to show you some installations of panoramas, so I'm gonna hop on my computer here real quick, and I'll show you some images that, um, that convey how I've used Panorama is in the corporate world. So let's go to filter here and go to full screen. So this is a panorama of a Panorama installation. So this is a store. This is a retail establishment and the the Gig Harbor Fly Shop. And the owner wanted a panorama to show his clients some of the places where they guide you fly fishing guides and so you can see over here. This is the panorama over on the wall that's a four foot by 12 foot panorama. It's a nice, big, huge wall print, and it's used to help showcase his fly fly rods. There go to a different image of the same area. You can see a little bit better. So he's using it to tell a story to his clients, to his customers. And I think that's a great use of these of these panoramas. This shot I took about maybe eight years ago. It's in the Metal River in Washington state, and I took it with a 12 megapixel camera, so 12 foot wide 12 megapixels get a lot of mileage out of your panoramas. I also have another shot of an installation. Here is the residential installation, and this is my gig or my Tacoma Narrows Bridge shot nice Big nine foot panorama and it's three foot high and it's in the front room of a house. And so it's a great kind of centerpiece for the family. I have to tell you the families, my family doesn't make a living, so but I love it because I get they create these beautiful prints and I get to relive the situation when I took it. So this shot was taken with a Nikon D 7000. Took it a few years ago. Again, Not too many megapixels. I think that camera has maybe 16 megapixels. So nine foot wide. Great. Let me also show you some other panorama is just General Panorama is And I'll tell you how I use them in my storytelling Turn on the filter here to Green I traveled the chance India quite often, and this is one of my favorite shots in Tanzania. The zebra on the Serengeti, black and white. I told you I'm a sucker for black and white. Uh, this is just a fantastic image that conveys a sense of place. I love the puffy clouds. I love the zebra in the foreground right away. You know where you are and what this photo is all about. This image, of course. We've already talked about that one a number of times. One of my favorites of the Puget Sound region, this image here was a Nikon D 800. So there's a 36 megapixel file, and this is of the Olympic Mountains, another of my favorite places. A photograph. But this shot you can print as big as you want the side of a building. I love saying the name of this I you fall yokel high, you fall yokel. It's in Iceland and it's one of another one replace favorite places to shoot in the world. This panorama is in an aspect ratio of three units wide toe, one unit high, and I'll talk about cropping panoramas and printing them out. Later in the workshop today, this one here I took with a little point and shoot. So one of the things I want to convey is you don't necessarily need the best gear to create huge, beautiful panoramas. This is in Bellingham, Washington. This is the marina there, and I shot it with a little canon point and shoot. I think I said the word cannon even though I'm a Nikon guy. But I had this great little pocket cannon s one tenant shoots raw files and I was able to create this big panorama of the marina there. And finally, the last one I wanted to show this was for a corporate client. And this is Seattle, Seattle, Washington. In the corporate client, they're the people that are building this building here. And they wanted to show their building in the context of the big city. Of course, I photographed the building in the construction of that, but they wanted to see it in this story. And so I was able to create this with the the the tower. There on the left. We've got the space needle, and then creativelive offices are right there and make sure include that in the photograph as well. But again, this tells the story to their clients, their customers that Hey, we know what we're doing. We can operate in the in the big world. So again, panoramas. I love him.
Ratings and Reviews
I enjoyed Mike's friendly style of presentation, and detailed explanations of his technique. I learned a great deal from this course, and would highly recommend it! I am very grateful to Creative Live for providing Photoshop Week 2016, and also grateful to the many amazingly talented and knowledgeable presenters for graciously sharing their knowledge and experience.
At first I was not sure if this class would be worthwhile; I've been using photo merge for several years. How happy I am that I watched this class. There were so many small tips that make all the difference - saving time and getting better results from the camera and the software. Thank you Mike and thank you CreativeLive.
Watching now. Thank you for providing an excellent instructor for panoramas providing easy to learn procedures for amateur and professionals alike. Really enjoying this presentation.
Student Work