Lifeview-Workview Integration
Bill Burnett, Dave Evans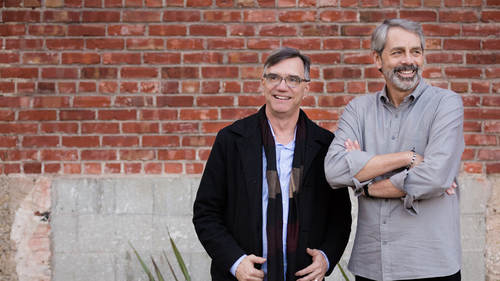 Lifeview-Workview Integration
Bill Burnett, Dave Evans
Lesson Info
5. Lifeview-Workview Integration
Lesson Info
Lifeview-Workview Integration
Class Materials
Designing Your Life Homework
Designing Your Life Worksheets
Ratings and Reviews
A fantastic class for someone seeking to optimize their life for a greater sense of satisfaction and especially for someone who is considering a career transition. We are taught effective methods for brainstorming, examining, and prototyping our options, and we are given an approach for the hardest task of all: how to make a choice when faced with multiple good options! Also great tips for networking and getting your foot in the door. This class was very timely for me as I've been struggling with making a decision on what my next career was going to be. I now feel equipped with tools that will help me make that decision with less agony and more fun! Also, I'm a huge fan of design thinking, so it was great to see how that methodology could be applied to making one of the most important decisions in our life.
Great course! Great for who like me is on their 30's starting life in a new country with a new language and have been out of the industry for 4 years. Designing new goals, making new networking and starting a MBA for some updates on my carrear. Really helped with some focus. Super recommend!
Loved this class! It was high energy, fast paced and well organized, as well as inspiring. It helped me to make more concrete things I've been thinking and dreaming about. I'm so glad I took it. I made great contacts and will definitely use this material in the future!
Student Work