Digital Guides, Products and ePDFs with Adobe InDesign
Khara Plicanic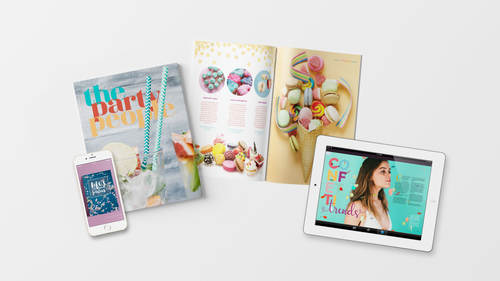 Digital Guides, Products and ePDFs with Adobe InDesign
Khara Plicanic
Class Description
Once you get all your basic brand assets in order, you're ready to try your hand at more advanced projects, like digital guides and ebooks. Adobe® InDesign® is perfect for designing more complex pages using grids, glyphs, text wrapping and more, which you can use for marketing purposes or sell as products.
In this class, you'll learn how to:
Create master pages so you can automatically put certain elements on every page.

Add basic interactivity, including hyperlinks, mail links, and tables of contents for easy navigation.

Save and export your work so you can share it or send it to be printed.
Class Materials
Digital Guides Course Files
Ratings and Reviews
Love love love all of Khara's courses! She's explains things clearly and really makes the process fun and less daunting!
I so wish that Ms. Plikanic would make a new course to push this further and learn how to make ''books'' and tables etc., for those who have done this course.
This course really helped me understand how to make printable PDFs. I took four pages of notes. :)
Student Work