Drawing with Illustrator: Color and Texture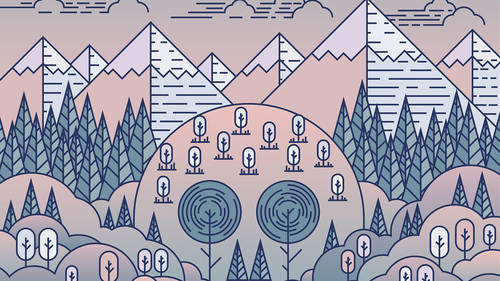 Drawing with Illustrator: Color and Texture
Class Description
Good color choices are crucial for polishing off your designs – learn how to make the right choice in Drawing with Illustrator: Color and Texture with Stewart Scott-Curran.
Stewart is an experienced art director, graphic designer, and illustrator. In this class, he'll share his expertise and teach you how to effectively use color in your digital illustrations while working in Adobe Illustrator. 
You'll learn about:
Choosing colors and creating palettes
Applying color principles to you work
Online resources for color
Adding dimension and depth using color
A strong understanding of the application of color in your digital work is an essential design skill. Learn all about it in the beginner-friendly, Drawing with Illustrator: Color and Texture with Stewart Scott-Curran.
Software Used: Adobe Illustrator CC 2014 (18.1)

Reviews
This is one of my favorite classes ever! I watched Stewart's first class on Drawing with Illustrator and loved this second part on working with color and texture. As soon as I saw the artwork he created for his classes, I knew I had to take them...his artwork resonated so strongly with me, I HAD to learn how he did it...I learned so much from this course...I work mostly in Photoshop, and work with gradients more than half the time, and had no idea I could do so much more with gradients in Illustrator. Stewart did a wonderful job of explaining each tool and setting he used, and I loved how he explained his creative process as he worked through each step...I'm excited to put to use all that I've learned...I highly recommend this course!
This was such an amazing class! The instructor did not move too fast and was very specific and clear throughout. I learned so much and would recommend it to anyone.
I am new to Illustrator and I felt this was a fun and enjoyable class. I do not feel I wasted my money at all, rather I enjoyed learning how to use shapes and connect them together to make a design. It helped me in navigating and in using shapes.