FAST CLASS: Crazy Stupid Light
Scott Robert Lim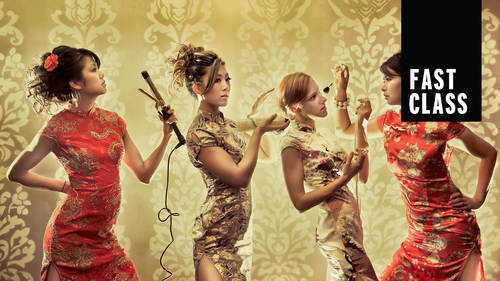 FAST CLASS: Crazy Stupid Light
Scott Robert Lim
Class Description
FAST CLASS:
Try a Fast Class – now available to all CreativeLive subscribers! Fast Classes are shortened "highlight" versions of our most popular classes that let you consume 10+ hours in about 60 minutes. We've edited straight to the most popular moments, actionable techniques, and profound insights into bite-sized chunks– so you can easily find and focus on what matters most to you. (And of course, you can always go back to the full class for a deep dive into your favorite parts.)
Full-length class: Crazy Stupid Light with Scott Robert Lim
SUBSCRIBE TO CREATIVELIVE and cue up this class and other FAST CLASS classes anytime.
Learn how to find the best light available in this CreativeLive photography course with Scott Robert Lim. The award-winning portrait photographer will help you master simple photography lighting techniques by using available light and small portable strobes, you can create amazing images on location and almost anywhere within minutes.
Scott Robert shows you how to shoot in lighting environments from extreme bright sun to dim light and partial shade. This course also covers how to use lighting recipes to maximize your shooting time and capture a variety of stylized images. Finally, you will learn to pull off crazy "one-shot" images with Scott Robert's amazing off-camera lighting techniques.
Ratings and Reviews
Student Work