Fujifilm® X-T1 Fast Start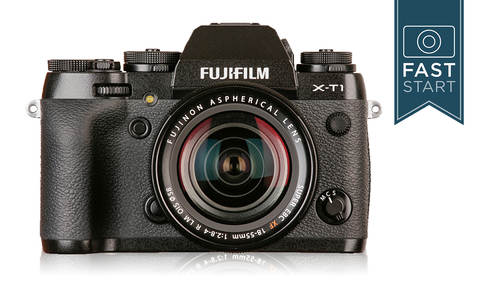 Fujifilm® X-T1 Fast Start
Class Description
Learn all of the features and functions of your Fujifilm® X-T1 camera.
Knowing your camera's capabilities is essential to getting great shots. In this Fast Start course, John Greengo covers everything you need to know about the features, buttons, and menus on your Fujifilm® X-T1. You'll learn how to use the weather resistant, interchangeable lens and how to put the high-magnification viewfinder to good use.
This Fast Start tutorial course will show you know how to use The cool retro design and visible controls of the Fujifilm® X-T1.
Reviews
Great class! The learning modules are well structured and allow enough time for the viewer to absorb what is being shared. After completing the course I feel much more confident in understanding the X-T1, not a comfortable as with Canon (yet) ... there is definitely a learning curve moving from DSLR to mirrorless. So wish I would have taken this course a few months ago! Thank you!