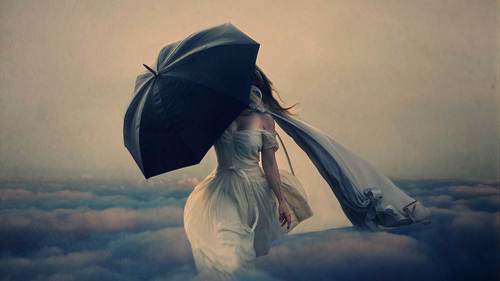 Class Description
Forget flashy studios and expensive props. Join award-winning photographer Brooke Shaden to learn inexpensive ways to create elaborate, gallery-style works of art from scratch.
This fine art portrait photography course is dedicated to teaching you how to add fine art sensibility to your portfolio. Through the use of her creative techniques, Brooke shows you how to transform mundane images into dramatic, eye-catching works of art. Intended for motivated beginners and experienced pros alike, this course walks you through everything you need to know to create jaw-dropping fine art portraits and have them hanging on gallery walls in no time. After taking this course with Brooke, you will have mastered new, innovative lighting techniques, Photoshop editing, pitching your images to a gallery rep, and much more.
This class is part of the Fine Art Photography courses. 
Reviews
I started photography nearly three years ago, and came across Brooke's work a little over a year ago, and loved it. I have been leaning more into Fine Art ever since. I was gifted this course by a friend, and it is outstanding in everyway! Not only does Brooke do a great job in this in every way. But the Creating Live crew does a wonderful job, and the filming is done very well! Even though this was a gift, I am so impressed that I will definitely buy more Creating Live courses in the future, they are worth every cent!!!