High Impact, Low Fuss Lighting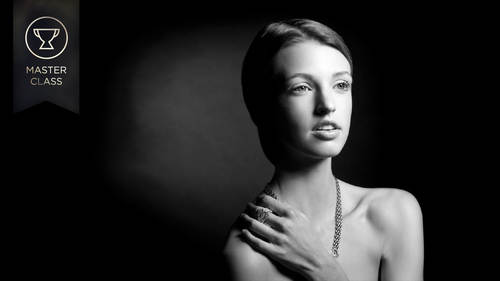 High Impact, Low Fuss Lighting
Class Description
Ready to capture gorgeously-lit images without expensive gear or complicated lighting setups? Join portrait and fashion photographer Lindsay Adler for an exploration of high impact, low-fuss lighting.
In this course, you'll learn how to achieve a wide variety of visual styles using basic zoom reflectors, a beauty dish, and a soft box. You'll explore dozens of possibilities for setups that require three or fewer lights. This one-of-a-kind learning experience will give you the tools you need to create dynamic, beautifully lit images -- without investing in crazy modifiers or breaking the bank buying multiple strobes.
Lindsay will be using Profoto gear during this class.
Reviews
This is about the 5th class I've watched of Lindsey. As a teacher myself, I am impressed with how great an instructor she is….she has a way of explaining a concept in a manner that the less techie person can understand. I love how she uses water as an analogy to light. I'm a retired Spanish teacher and one of my favorite stories is Isabel Allende's "La Luz es com el ague" (Light is like water). Bravo, Lindsey! Looking forward to watching even more of your videos.
Got to say, I wish I had come across CreativeLive when I was first was starting out! I love the way Lindsay teaches, direct to the point and she uses a good terminology to help explain things. Even after years of shooting, I have learnt a tone of things from Lindsay. Thank you!x
Such a great class- second one i've seen from Lindsay and both were really informative! This one really helped me, i've always liked the idea of playing around and not being too hung up on the numbers- nice to see a pro taking the same approach and getting nice images.