How to Take Amazing Photos with your DSLR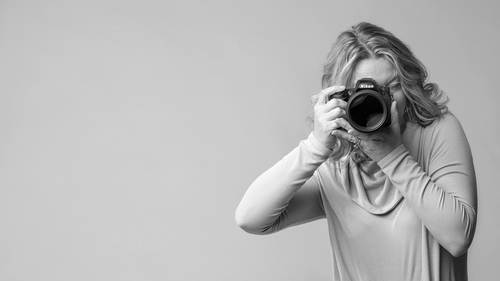 How to Take Amazing Photos with your DSLR
Lesson Info
Demo: Reflectors
- [Julia] Okay, reflectors. I have a big funky one. Okay, let's start with these. Reflectors come in all kinds of fun colors. Silver, which is nine times out of ten what I use. Gold and Silver. Gold. Now, some of these are really cool. They're called 5-in-1's. And look at that, they have a diffusion panel right inside them. So it's 5-in-1. Now, this one has gold on the other side, too. See that? And then white on this side. So it's 1-2-3-4-5. Get what I'm saying? So you can reverse this. White is sometimes awesome, especially in bright sun. The silver is sometimes too much. Gold, just know this, don't ever use it on a person. Now, you could probably use it depending on the look you're after, if it's a very stylized look. But sometimes I'll use it on, in an indoor situation with tungsten light and I want to keep that yellow feeling, a yellow color tone in an image. But I want to show you kind of what it does. I might need a helper, because Belinda is normally my helper. Who wants to hel...
p me? You want to help? Why don't we switch off? Let's start with Amelia and then we'll go with Sarah after that. Okay. So you guys, I'm going to block you, but I'll take the image so you could see it. So let's put that right next to the window, right there. Now, see how even her sweater is starting to turn yellow there on the right, my right? Okay, just a quick shot. Let's go nice and close so you can see it. She's so cute. Chin down, sweet girl. Perfect. Okay. Now, see the yellow on the right side? Wow, yellow. Is it silver on the back? Yeah, it's silver on the back. Now when we flip it, we get a much more pleasing fill of light, because we don't see the gold. And you could see the gold on her skin and the yellow, but now we see the gold disappear. Subtle changes by just using silver on her instead of gold, we take away the yellow. Now some people need the warmth on their skin, so you just... Oh, this is... I have used yellow maybe once in my entire career. And what it was, was this yellow, like the combination of silver/gold. It has zigzag in here that's got both silver and gold in it. It's much more subtle. Let's try that one, Amelia. It's more of a warm tone rather than a gold tone. So I'll show you the difference in that, and it adds a little bit of warmth to her skin. You can still see a little bit of the yellow. See that? How her sweater turned a little yellow? But it did warm up her skin. So just be incredibly careful with using this, with the yellow, that you don't overdo it. If you're going to buy a reflector and you need one, buy silver first. Silver and white is a great first-timer combination. And especially if it has a diffusion panel inside, that's awesome. Now what I would like to do is let's go back to the silver. I guess there's silver on this side, too. It doesn't matter. Yep, that'll work. What I'm going to do is start showing you the impact of what a reflector does to the shadows. And I think Amelia knows this already. You know this already. You're good. I'm going to shut off some light. Immediately you notice when I turned off that light, let's look at the difference without the reflector, how much more shadow we have on the left side of her face. Whoa, dark. I think Lightroom is going to let you play with it a little bit. But that's a very dark image. I'm shooting into the shadow side of her face. So go ahead and nose towards my light. A little too much. Perfect. Good girl. Awesome, you're so cute. Again, same shot, just a little different angle on her face, nose more towards the light. This is a true short-light situation. But you can see how in here we've got this funky little thing going on right here, and the shadows are a little harsh. There's a good gradation but it's a little bit much. Like, it's kind of dramatic. Now sometimes this is a really cool look, just depends on the subject you're shooting and the look you're going for. If we bring in a reflector here...remember light travels in a straight line. And Amelia kind of knows what she's doing. She knows how to see where the reflector is bouncing light into her. And in these continuous-light situations, what you see is what you get. And so when we add the reflector, compared to that image, it's a world of difference how it fills the shadows in. All it's doing is sending light over here, bouncing off a shiny, pretty thing, and into her face. That's all it's doing. But you can see the contrast ratio difference between having no reflector with a smaller light source, and adding the reflector to it. And remember, this light was on. What did I do? It just increased the size of my light source, didn't it? When I turned it off, I decreased the size of my light source. The same result would happen if I had a huge window and I put up one of those big V-Flats in front of half it and covered it. Same concept. But when I turn this light on, I have a much bigger light source, so light can travel over. And of course light does, as much as it travels in a straight line, it does scatter. So it's going to help fill the side of her face more with a larger source. So when you're stuck with a smaller source, a nice little bouncy reflector going in is going to change the situation a lot. Here's what's really cool. Now we're going to go that way. - [Woman] Does the distance make a difference as well? - The what? - The distance for the reflector. - Oh, yes, it does. Very much so. So I'm going to have you move to this side, sweetie, so that you're not in my background. So now what we're going to do is go ahead and... What I'm trying to do is we're trying to kind of bring it back here to kiss that back shoulder. - Oh, shoulder. Okay. - You see what I'm saying? So when I do that all of a sudden, I'm going to keep the harsh contrast ratio on her face, because we removed the reflector there, but I'm going to have a kiss of light right here that will help separate her from the background. See, it's very subtle. But it's there. Now, a lot of photographers will take a different light and put it over there. So can we turn on the Shimera? But now you can see that light, especially on her hair, boy, that kiss of light right up here on her hair. See it? How it separates her from the background? And we have a little kiss of light on her shoulder over here, it's tough to see. But now if I keep that on and add the reflector in, and let's just add white reflector this time. Let's just do a panel. Amelia, we're going to do on her face, in the shadow side of her face. But I think what I'm going to do is we are going to... - How many do you want? - Doesn't matter. That one's fine. I don't know whose is whose. I think these are the... Yeah, pop that one out. - Just do it? - Run it inside-out. Pop that baby back in. Awesome sauce. Okay. So this time we're just taking white, and I'm going to have you fill the side of her face with white. It's not an intense of a look as silver, but I have that Shimera light on over there. I'm going to fill her face softly there. Perfect. Beautiful. And now I have an image that fills the shadow, still gives me the kiss of light on the background, and see how subtle that was? That's very subtle. There we go. Super subtle. Just enough to, like, keep the contrast ratio...to keep the difference in highlight and shadow side of her face. So it doesn't completely wipe out the shadows, but enough to make it so that it's not like, "Whoa, shadows." Do you know what I'm saying? So this is where the subtle nuances of lighting get really get exciting with modifiers, and I'm doing this with continuous lights. Yes, you can do it with strobes, it's a little easier with strobes because they have more power to them. But you can do it with continuous light.
Class Description
Julia has a great way of explaining even some of the most technical things so that you can understand them. This is a great class to get your feet wet and then use what you learned to start swimming. - Barry Miller, CreativeLive Student

Understanding how your camera functions is a start, but in order to capture the best images, you need to know more than what buttons to push.  Julia Kelleher will walk you through some likely beginner photographer scenarios to show how to work in multiple situations, compose your image and get the most from your subjects. Whether you purchased your camera to take photos of your children, your friends or even products you are hoping to sell, Julia will show you how to feel comfortable in any environment. In this class Julia will show you: 
Taking pictures of children: how to work with energetic subjects, what compositions are safest as well as poses and ideas to keep them engaged 
Taking pictures of groups: be it your friends, coworkers or clients- learn the best approaches for group photos so you can capture people looking their best 
Products: If you're starting a business or selling your belongings online, a great picture goes a long way in helping a buyer choose your product 
Headshots or banner photos: learn techniques to get professional headshots or captivating banner photos for your social media or website 
How to work with natural light and control it in your favor, as well as inexpensive options to help improve your lighting quality 
 If you're new to working with a professional camera, this class will give you the confidence to capture an image in any scenario with your expensive purchase. Make the most out of every situation by learning to compose, pose, direct and light your subjects.