How to Center an Image
Daniel Walter Scott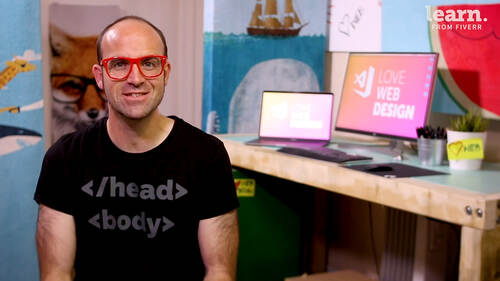 How to Center an Image
Daniel Walter Scott
Lesson Info
20. How to Center an Image
Lesson Info
How to Center an Image
Hi there this video we're going to take our image that's default sliding to the left and change it to into the middle. He it's easy it's jumping into it. All right. So we wanna center this image inside the header. Okay. And the easiest way to do it in this case is the header. Let's have a look at our design. We will center everything that's inside of it. Okay? Because that's the only thing in this header. There's nothing in this, the navigations outside of that header box case. It's just an image. So it's nice and easy. So let's find the header style over here and let's align it to the center and we'll use text align your like why are using text align center. Okay. That's just the way it is. Okay. He takes the line center works really good for horizontally horizontal. I get this wrong all the time, horizontal vertical, you know what I mean in the middle that way. Okay, text align center works really well. Let's test it. Let's prevent browser and inside of my header everything is text a...
lign center. All right. That is how to get our little image in the middle and let's move on to the start working with some of the text in this document. Next video, please
Ratings and Reviews
Great tutorial - your clear instructions and concise explanations make learning HTML5 & CSS3 a breeze!
Student Work