Launch a Profitable Digital Marketing Plan for Your Business
Ryan Deiss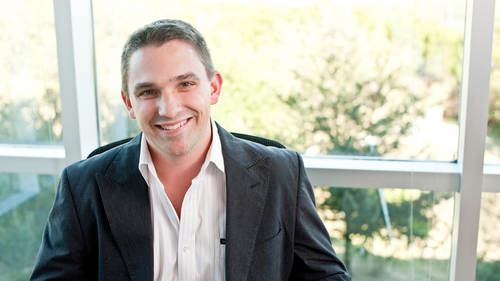 Launch a Profitable Digital Marketing Plan for Your Business
Ryan Deiss
Class Description
Let's face it: Digital marketing is complicated! With new platforms, technologies and "shiny objects" emerging every day, it's hard to know where to put your focus and what marketing efforts you should prioritize.
Fortunately, Ryan Deiss, founder and CEO of DigitalMarketer and a renowned speaker and consultant, can help you cut through the clutter and develop a custom digital marketing plan that responds to your specific needs.
This class utilizes a simple, scalable, eight-step framework to help you attract new leads from scratch and then convert them to high-value customers and clients. By the end of this comprehensive course, you'll have a complete plan for transforming strangers into rabid buyers and raving superfans.
In this class, you'll learn how to:
Perfect your messaging and positioning so even cold prospects instantly understand your value proposition.
Leverage consumer-based social channels to drive fresh, targeted leads.
Map your customer journey.
Craft a "perfect offer" that delivers the right message to the right person at the right moment, when they're most ready to buy.
Develop a five-step awareness plan that leverages social channels and amplified content to attract and convert customers and clients from scratch.
Execute and scale your growth plan.
Eliminate complexity and avoid "shiny object syndrome."
Lower acquisition costs through digital channels.
Improve consistency of lead flow and conversion rates.
Class Materials
CreativeLive - Launch a Profitable Marketing Plan
Ratings and Reviews
Amazing content and very well delivered. Ryan was great at covering high level strategies while providing tangible action-items! Totally recommend this class. Thanks to Ryan and Creative Live :)
This was a great course - truly engaging and actionable! I am a professional photographer and would highly recommend this course to anyone who maps out their own marketing strategies. This was the first time I heard Ryan Deiss present, I'm excited to watch his other courses!
Amazing course, the best on Digital Marketing
Student Work