Chapter 2 Introduction
SLR Lounge, Pye Jirsa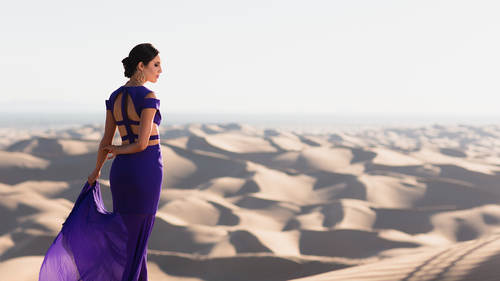 Chapter 2 Introduction
SLR Lounge, Pye Jirsa
Lesson Info
6. Chapter 2 Introduction
Lesson Info
Chapter 2 Introduction
Welcome to chapter to this is what we're going to start building that flash foundation the foundation of understanding well how flash exactly works so here's what we talk about we talk first about strobe vs constant lighting we're going to move into basically exposing for flash versus constantly because those two things are going to be a little bit different in certain ways it's going to be similar in certain ways and want to discuss the differences so have a good understanding of flash versus constant light exposure then help hammer that subject home we're going to do an actual flash versus constant light demonstration just to kind of well build on our foundation from there we're going to move into flash balancing for natural effect so basically we want to get a more natural looking image how do we flash to modify like quality, direction and so forth but still yield a natural looking image versus how would we balance flash for more dramatic effect, we're going to move into also balanc...
ing flash with ambient for a more creative effect for when you want to capture motion and so forth and your image is last in this chapter we talk about flash duration well, what is that? This is one my favorite topics actually most people think flashes instantaneous and it kind of is but actually isn't so let's go ahead and jump in a chapter two and get started
Ratings and Reviews
The best class for understanding light and lighting there is bar none. Pye is an excellent teacher and the quality of the material provides for a rich and very informative experience. Pye breaks down the fundamentals in easy to digest packets and then elaborates as needed. If there is one class that you watch this is it! Worth purchasing and saving for future use. I would also HIGHLY recommend downloading the saving the PDF of slides that accompany the videos. Again, and can't say it enough, this is THE BEST video to lighting on Creative Live. A must watch for the novice and the expert.
This is the best thing that happened to me since I've been into photography. What a lifesaver. Unfortunately I already payed for some courses that are not Pye, but Pye just nails it. Amazing, and kind of a life hack. Thanks again :)
Pye...it was well worth your b.tt...Great training. I have learned some key lighting techniques from this training. His voice and training is clear except for his attempt at making jokes and singing...you should hire a new script writer for your Jokes...ha ha ha ha. With that said, if you are not a professional in lighting, you do gain a lot going through this training from front to end. Remember this is lighting 101 so don't expect too much...you want more technical and complexity, wait for Lighting 201, 301 or 401 ...
Student Work