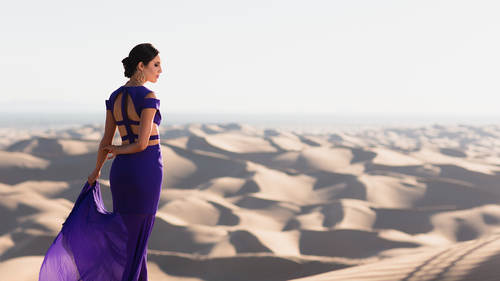 Lesson Info
Chapter 2 Introduction
Welcome to chapter to this is what we're going to start building that flash foundation the foundation of understanding well how flash exactly works so here's what we talk about we talk first about strobe vs constant lighting we're going to move into basically exposing for flash versus constantly because those two things are going to be a little bit different in certain ways it's going to be similar in certain ways and want to discuss the differences so have a good understanding of flash versus constant light exposure then help hammer that subject home we're going to do an actual flash versus constant light demonstration just to kind of well build on our foundation from there we're going to move into flash balancing for natural effect so basically we want to get a more natural looking image how do we flash to modify like quality, direction and so forth but still yield a natural looking image versus how would we balance flash for more dramatic effect, we're going to move into also balanc...
ing flash with ambient for a more creative effect for when you want to capture motion and so forth and your image is last in this chapter we talk about flash duration well, what is that? This is one my favorite topics actually most people think flashes instantaneous and it kind of is but actually isn't so let's go ahead and jump in a chapter two and get started
Class Description

Lighting 101 follows in Photography 101's footsteps. Photography 101 takes students up through Manual Mode mastery and provides a foundation in natural light techniques and modifications. Lighting 101 picks up by teaching all about flash and light modification. But, just like Photography 101, we want Lighting 101 to be the most accessible lighting course available. So we teach you everything about flash lighting, light modification, ambient to flash balance, lighting patterns, off-camera lighting and even multi-point off-camera light setups. But, what makes Lighting 101 truly special is that we do all of this with nothing but your on-camera hot shoe flash. Every image shown and created in this course was created with a DSLR and just a single on-camera hot shoe speed light.