Chapter 3 Introduction
SLR Lounge, Pye Jirsa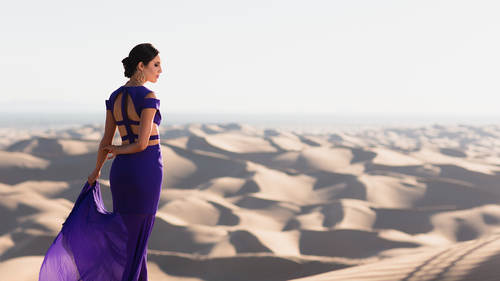 Chapter 3 Introduction
SLR Lounge, Pye Jirsa
Lesson Info
14. Chapter 3 Introduction
Lesson Info
Chapter 3 Introduction
we are moving on now to chapter three, which is awesome because endeavor to wood covered all about the basics of flash, which is great. Now we understand a little bit of gear. Now, I want you guys to understand the basics of lighting itself because once we know the basics of flash on the basis of light and we can get on to actually creating awesome images So Chapter three is all about understanding. Like we're going to start this off by basically discussing the kind of primary key light patterns were to go into secondary lighting patterns were also going to show you kind of differences between non diffused versus diffused key. Lighting patterns were to cover subject positioning in relation to where the light is coming from. We're also gonna discuss light qualities and how to change between soft versus hard and diffused versus speculum types of light. We're gonna move and talk about the inverse square law, and I know this laws like so we don't want to learn this, but it's really not tha...
t difficult. We're gonna talk about how it works and then show you how it works in practice. So not only will you understand the math? Um, it you'll actually understand the real world applications and principles, which is totally more important in the map. We're gonna get into after that corrective white balance versus creative white balance and talk a little more Mother details in between. So let's go ahead and start with Chapter three.
Ratings and Reviews
The best class for understanding light and lighting there is bar none. Pye is an excellent teacher and the quality of the material provides for a rich and very informative experience. Pye breaks down the fundamentals in easy to digest packets and then elaborates as needed. If there is one class that you watch this is it! Worth purchasing and saving for future use. I would also HIGHLY recommend downloading the saving the PDF of slides that accompany the videos. Again, and can't say it enough, this is THE BEST video to lighting on Creative Live. A must watch for the novice and the expert.
This is the best thing that happened to me since I've been into photography. What a lifesaver. Unfortunately I already payed for some courses that are not Pye, but Pye just nails it. Amazing, and kind of a life hack. Thanks again :)
Pye...it was well worth your b.tt...Great training. I have learned some key lighting techniques from this training. His voice and training is clear except for his attempt at making jokes and singing...you should hire a new script writer for your Jokes...ha ha ha ha. With that said, if you are not a professional in lighting, you do gain a lot going through this training from front to end. Remember this is lighting 101 so don't expect too much...you want more technical and complexity, wait for Lighting 201, 301 or 401 ...
Student Work