Chapter 4 Introduction
SLR Lounge, Pye Jirsa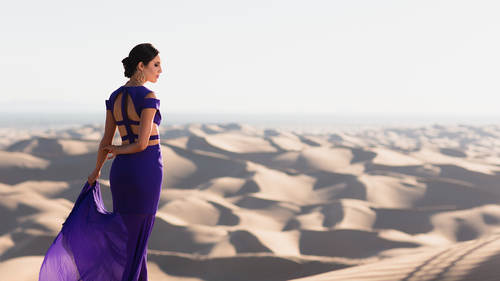 Chapter 4 Introduction
SLR Lounge, Pye Jirsa
Lesson Info
24. Chapter 4 Introduction
Lesson Info
Chapter 4 Introduction
Welcome to chapter four and this is all going to be about mastering our gear because up until this point well, you also have a good understanding between strobe and constant light, and the difference is basically in how they expose differently in camera, we also covered understanding lighting in depth. We covered primary and secondary light positions, how to modify the soften or to create more speculative versus more diffused light and so forth. We even talked about how to modify your color temperature for corrective versus creative purposes. Now, at this point in getting in a champ report, we're approaching when we're going to start going into our actual shoots, but before we do that, we need to learn the actual gear. Okay, so chapter four is dedicated to actually mastering are flash gear. We need to learn how to use all the different functions between full feature and manual flashes and so forth. So for you gearheads, well, you're gonna absolutely love this chapter because it's all a...
bout this stuff and for those that hate your gear well, your loveliest chapter because it's so much better than having to read your manual. All right, so what do we talk about in chapter four? Well, we're talking about first onboard versus hot shoe flash we're going, then move into full feature versus manual, flashing basic differences between them at that point will be moving in a t t l vs manual, and it will be talking about tt l vs manual. In terms of recycled time, you learn a lot of interesting things about tl versus manual and why we prefer using manual mode whenever we're using flash. From there, we're gonna go into flash power. Zoom hss versus nd filters so high speed sync versus a neutral density filter. Well, then go into f c s or first curtains sinking versus rcs rear curtains thing, which we talk about a little bit earlier. So, without further ado, let jumpin to chapter four.
Ratings and Reviews
The best class for understanding light and lighting there is bar none. Pye is an excellent teacher and the quality of the material provides for a rich and very informative experience. Pye breaks down the fundamentals in easy to digest packets and then elaborates as needed. If there is one class that you watch this is it! Worth purchasing and saving for future use. I would also HIGHLY recommend downloading the saving the PDF of slides that accompany the videos. Again, and can't say it enough, this is THE BEST video to lighting on Creative Live. A must watch for the novice and the expert.
This is the best thing that happened to me since I've been into photography. What a lifesaver. Unfortunately I already payed for some courses that are not Pye, but Pye just nails it. Amazing, and kind of a life hack. Thanks again :)
Pye...it was well worth your b.tt...Great training. I have learned some key lighting techniques from this training. His voice and training is clear except for his attempt at making jokes and singing...you should hire a new script writer for your Jokes...ha ha ha ha. With that said, if you are not a professional in lighting, you do gain a lot going through this training from front to end. Remember this is lighting 101 so don't expect too much...you want more technical and complexity, wait for Lighting 201, 301 or 401 ...
Student Work