Chapter 7 Introduction
SLR Lounge, Pye Jirsa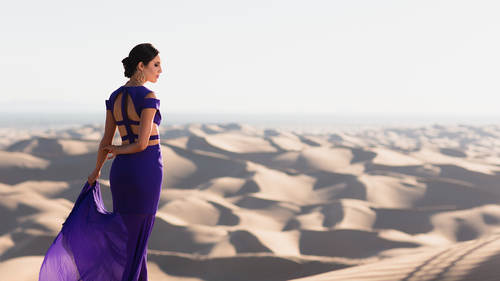 Chapter 7 Introduction
SLR Lounge, Pye Jirsa
Lesson Info
48. Chapter 7 Introduction
Lesson Info
Chapter 7 Introduction
Chapter seven More lights. All of let's turn up in that you like the Kanye West song, more lights, more refinement and more creativity. Because, look, now that you guys understand all the basic techniques the gear, the lighting, the balance techniques and so for that we've used so far now this is all about taking a step further. We're gonna go into refinement. We're gonna start by talking mawr and giving case studies unnatural versus dramatic light and kind of how to get there, what those differences are in actual case studies were over filling and refining existing light. So basically adding a little bit of on camera flash and using these techniques on Lee to refine light that's already good but not quite great. We'll be covering multi point light bounce setups. Basically, there's just a complex way I came up of saying We'll be bouncing off. Not one, not two, but upto three bounce points. Essentially, what we're doing is we're using a single on camera flash to simulate the look of a t...
wo or three lights set up. We'll be covering coloring light for corrective effect, and they were gonna go into coloring light for career to effect in each one. These will give you full on examples. We're gonna teach you how we got the specific shots and it's gonna be an absolute blast. I promise I won't sing anymore. No more singing. Let's move the next video.
Ratings and Reviews
The best class for understanding light and lighting there is bar none. Pye is an excellent teacher and the quality of the material provides for a rich and very informative experience. Pye breaks down the fundamentals in easy to digest packets and then elaborates as needed. If there is one class that you watch this is it! Worth purchasing and saving for future use. I would also HIGHLY recommend downloading the saving the PDF of slides that accompany the videos. Again, and can't say it enough, this is THE BEST video to lighting on Creative Live. A must watch for the novice and the expert.
This is the best thing that happened to me since I've been into photography. What a lifesaver. Unfortunately I already payed for some courses that are not Pye, but Pye just nails it. Amazing, and kind of a life hack. Thanks again :)
Pye...it was well worth your b.tt...Great training. I have learned some key lighting techniques from this training. His voice and training is clear except for his attempt at making jokes and singing...you should hire a new script writer for your Jokes...ha ha ha ha. With that said, if you are not a professional in lighting, you do gain a lot going through this training from front to end. Remember this is lighting 101 so don't expect too much...you want more technical and complexity, wait for Lighting 201, 301 or 401 ...
Student Work