The Good Karma Jar
SLR Lounge, Pye Jirsa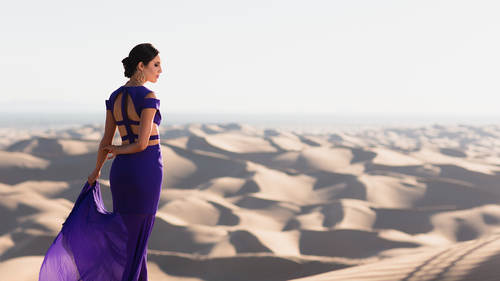 The Good Karma Jar
SLR Lounge, Pye Jirsa
Lesson Info
62. The Good Karma Jar
Lesson Info
The Good Karma Jar
Some of you watching this video may have obtained our educational products, and resource is via less than legal means. Now perhaps you downloaded it illegally, or perhaps it was copied and shared with you. I wanted to create this video as a personal note from me to you all and it's not to shame you or to make you feel guilty it's simply to state that oftentimes people steal content from others, thinking that it doesn't hurt anyone or thinking that their contribution might not make a difference because they're stealing from a massive company. However, stealing this content and resource is directly hurts everybody. We aren't a large company. In fact, s our lounge is run by a core team of less than ten people, and so stolen content is a huge reason why we're unable to hire additional staff to create maur. Content to create a better website and better resource is and features for all of you. We want to create the best photographic community with the most amazing education and resource is f...
or all of you, but we can't. Get there without revenue to pay. Our editors are writers are programmers and everyone that's working tirelessly behind the scenes here, that's our lounge. So if you have benefited from our educational products and resource is, and you have downloaded them via illegal means, then we would ask that you donate to the good karma jar, which is linked in this video. By doing so, you're going to help us to continue to create amazing products, and resource is at prices that everybody can afford. So thank you for watching this video and thank you for supporting slr lounge. I'll see you on the next video.
Ratings and Reviews
The best class for understanding light and lighting there is bar none. Pye is an excellent teacher and the quality of the material provides for a rich and very informative experience. Pye breaks down the fundamentals in easy to digest packets and then elaborates as needed. If there is one class that you watch this is it! Worth purchasing and saving for future use. I would also HIGHLY recommend downloading the saving the PDF of slides that accompany the videos. Again, and can't say it enough, this is THE BEST video to lighting on Creative Live. A must watch for the novice and the expert.
This is the best thing that happened to me since I've been into photography. What a lifesaver. Unfortunately I already payed for some courses that are not Pye, but Pye just nails it. Amazing, and kind of a life hack. Thanks again :)
Pye...it was well worth your b.tt...Great training. I have learned some key lighting techniques from this training. His voice and training is clear except for his attempt at making jokes and singing...you should hire a new script writer for your Jokes...ha ha ha ha. With that said, if you are not a professional in lighting, you do gain a lot going through this training from front to end. Remember this is lighting 101 so don't expect too much...you want more technical and complexity, wait for Lighting 201, 301 or 401 ...
Student Work