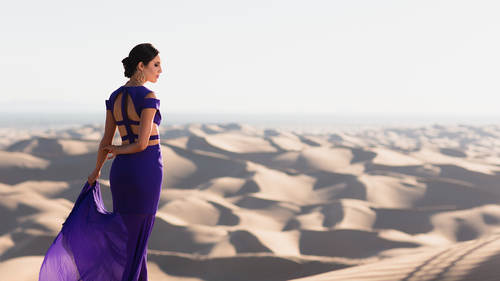 Lesson Info
The Good Karma Jar
Some of you watching this video may have obtained our educational products, and resource is via less than legal means. Now perhaps you downloaded it illegally, or perhaps it was copied and shared with you. I wanted to create this video as a personal note from me to you all and it's not to shame you or to make you feel guilty it's simply to state that oftentimes people steal content from others, thinking that it doesn't hurt anyone or thinking that their contribution might not make a difference because they're stealing from a massive company. However, stealing this content and resource is directly hurts everybody. We aren't a large company. In fact, s our lounge is run by a core team of less than ten people, and so stolen content is a huge reason why we're unable to hire additional staff to create maur. Content to create a better website and better resource is and features for all of you. We want to create the best photographic community with the most amazing education and resource is f...
or all of you, but we can't. Get there without revenue to pay. Our editors are writers are programmers and everyone that's working tirelessly behind the scenes here, that's our lounge. So if you have benefited from our educational products and resource is, and you have downloaded them via illegal means, then we would ask that you donate to the good karma jar, which is linked in this video. By doing so, you're going to help us to continue to create amazing products, and resource is at prices that everybody can afford. So thank you for watching this video and thank you for supporting slr lounge. I'll see you on the next video.
Class Description

Lighting 101 follows in Photography 101's footsteps. Photography 101 takes students up through Manual Mode mastery and provides a foundation in natural light techniques and modifications. Lighting 101 picks up by teaching all about flash and light modification. But, just like Photography 101, we want Lighting 101 to be the most accessible lighting course available. So we teach you everything about flash lighting, light modification, ambient to flash balance, lighting patterns, off-camera lighting and even multi-point off-camera light setups. But, what makes Lighting 101 truly special is that we do all of this with nothing but your on-camera hot shoe flash. Every image shown and created in this course was created with a DSLR and just a single on-camera hot shoe speed light.