The Portrait Lighting Challenge: Natural vs Studio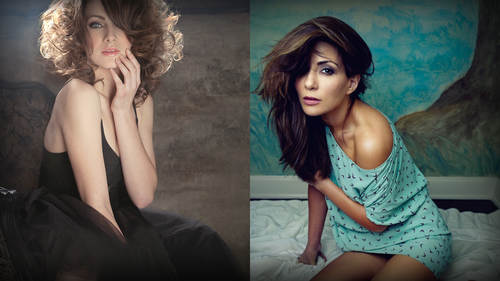 The Portrait Lighting Challenge: Natural vs Studio
Class Description
As a photographer, nothing defines your talent more than your ability to capture, create, and place the right lighting. Award-winning portrait photographer Sue Bryce joins studio lighting wunderkind Felix Kunze for a lighting for portrait photography masterclass covering the universally most-used portrait scenarios. You will learn how to work with both natural and studio light — so that you are prepared to walk into any environment and take a gorgeous photograph.
Sue, internationally-renowned for her ability to paint portrait subjects with the glow of natural light, will teach you how she sets up different lighting scenarios. Felix, who's worked with the top photographers on earth, will then take the reins replicating Sue's shot — all using artificial lighting techniques he has honed from experience. The two seasoned photographers will take turns shooting, each learning and asking questions of the other in real time.
By the end of this course, you will know how to shoot a variety of portrait styles, including the classic beauty shot, the silhouette, high-contrast glamour, the soft flat light portrait (master that back light!), and old-school Hollywood glamour — all with both natural light and artificial light.
Reviews
I loved this course! I purchased it as a beginner photographer, unsure of whether to shoot natural or studio light and how to get the best results. After watching the course, I am fully confident in my ability to use both natural and studio lighting in my photography. And most importantly, I feel I have the knowledge base to be able to experiment with lighting in any situation. I am both grateful and inspired by these two amazing teachers sharing their technical knowledge and a personal piece of themselves. It is clear that they genuinely care about making their students better photographers. Thank you, Sue and Felix!!!
This is the best lighting class I've done, including several in-person ones. Covers so much, and the contrast between and dialogue about the two styles (natural vs studio) was so helpful. I didn't think there was anything at all negative about how Sue spoke with Felix, which a few reviewers said. Clearly she has great respect for him, which she sincerely says at one point, and explains why. Wonderful to see specifically how they both shape light. So many topics are covered. Loved Felix's clear and specific explanations about studio lighting. This class is worth every penny.
This is such an amazing course. Felix and Sue are so generous with their expertise. I am coming away from this course with a wealth of knowledge and skills in not only natural and studio lighting, but also posing and editing. The Lighting Challenge Guides are beautifully composed and offer an excellent visual reminder to all the lighting setups they took us through. Wow! Can't wait to begin implementing everything I have learned in this valuable course. Thank you CreativeLive.
Explore More Free Classes
THE
CREATOR

PASS
Enjoy the free classes? Get 2000+ more Classes and watch it anytime, anywhere.
Get The Pass