Master the Business of Photography
Sal Cincotta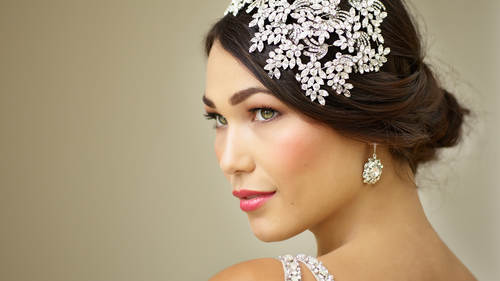 Master the Business of Photography
Sal Cincotta
Class Description
Business skills are non-negotiable – you must have them to succeed. Develop yours in Master the Business of Photography. Sal Cincotta will teach the business-first approach to photography you need to succeed in today's competitive marketplace.
The viability of your photography business hinges on your plan. In Master the Business of Photography, you'll get actionable business insights and guidance from Sal, an award-winning photographer, author, and owner of the million-dollar photography brand, Salvatore Cincotta Photography.
Sal will coach you, start to finish, through the process of developing a winning sales, marketing, and business plan and how to implement it. You'll define your ideal client, learn how to get your price list right, and develop effective responses to sales objections. You'll examine emerging trends in engagement and wedding photography and learn how to integrate them into your business. Sal will help you re-imagine and energize every aspect of your photography business. 
You'll learn how to:
Build a portfolio tailored to your ideal target client
Use social media to grow your business and expand your influence
Proactively instigate vendor relationships
Use marketing to book more sessions
Apply the new rules of SEO
You are not entitled to make money – you have to earn it. In this class you'll develop an action plan for growing your business – no matter how long you've been in the business – with 30, 60, 90-day, and 1-year plans for keeping your growth on track.
Photographers work in a competitive industry and everyone can benefit from learning fresh, new marketing, pricing, and sales techniques. Commit to the success of your business and join Sal for Master the Business of Photography.
Class Materials
Master the Business of Photography - Workbook
Master the Business of Photography Slides
5 Tips to Finding and Booking Your Client
Ratings and Reviews
Sal isn't disgruntled and angry like someone below said, and he doesn't have time for people constantly whining about why their business isn't going good. He's from Brooklyn, so he can come across as harsh at first, but after watching several of his classes and even getting to meet him in person and talk a bit I can tell you he is a really nice guy who truly does want you to succeed. He was very encouraging to me after I thanked him for helping me and my business get to where it is now. Growing up, I can remember photographers grabbing us and posing how they wished. They are often in a hurry to get things right, such as at a wedding, so I am not sure why one reviewer stated he would dismiss them. Sounds like he is just looking for a reason to feel powerful. Anyway, this is a great class to get you on track with your business. Yes, its a bit wedding heavy, but the concepts are the same no matter what. Just apply them to your niche and you are good to go.
Amazing course. Sal is such a great photography educator. Terrific course. I'm not usually big on watching business courses, but this course as taught by Sal was terrific. Down to earth, entertaining, packed with real life experiences do's, don'ts and lessons learned. This courses business A to Z and Sal is very entertaining to watch/listen to. Thanks CreativeLive for getting Sal.
I have been a long time fan of Creative Live and have sat on the fence with all of Sal's classes because I already attend Shutterfest every year and get loaded with valuable information there, so it was hard to pull the trigger on a $300 course that was filmed 5 years ago. Also, in my earlier days of hearing about Sal, I'd heard a lot of negative opinions about how he comes across. Still, I'd heard he's a marketing guru, and my background is in marketing as well, so I really wanted to see what this class was all about. Now that I've finally gotten it, I'm completely blown away. There is just SO MUCH MATERIAL in this class that its actually difficult trying to decide what to implement first! It is good stuff too. It is all about marketing, sales, and workflow. If you're looking for a class teaching you how to take better photos, this one is not it. This is the class that teaches you how to get your work where everyone is seeing it and convincing people to book you and tell their friends about you! Now as far as others have already said... this class is definitely geared toward wedding photographers. Yes there are bits of information that work for other types of photography, but it is so heavily wedding oriented that there might be a better fit out there for another type of photographer. If you do weddings though, this is an amazing class! As far as Sal's personality goes.... he's a New Yorker transplanted to St. Louis. So expect that NYC no BS type of attitude. Susan Stripling is another one of my favorites and she is similar in attitude (and also extremely talented), so if you like her, you should like this. If you have a hard time with her, you might have a hard time with this. Regardless, its stuff y'all need to hear and implement to be successful. Obviously because the class is a bit older, you may have to make small tweaks to a few things (even though he says don't jack with the recipe), but the marketing principles are solid and timeless. Shoot this course is worth it for the SEO advice alone. Just buy it already!
Student Work